Gamblers are superstitious people. Indeed, the signs, talismans, and even the location of stars in the sky at a particular moment in time are of great importance for them. Why take the risk and doom yourself to monetary losses, if there is a chance to find out when fortune will turn to face you, and money will flow like a river? The gambling horoscope for September 2021 will help you choose the right day to play in the casino or to buy a regular lottery ticket.
How Lucky will Aries be This Fall?
Aries are adrenaline addicts. Sometimes it is not the winning itself that is important to them, but the process of the game, filled with emotions, excitement, and mood swings. However, in September, Aries has a chance not only to play but also to win. Until September 25, the most favorable days of the year, when you can make crazy bets, buy lottery tickets, and even gamble in online casinos in the USA. Unfortunately, intuition during this period is not an assistant for them. However, skills in poker or roulette can be useful. 
Indeed, the horoscope is just a horoscope, and money does not just fall from the sky. Therefore, you have to make a little effort. The keyword here is "a little" since Aries will need to ponder their moves for a long time, calculating the possible outcomes of the situation. The stars are supportive of them. Thus, the decisions will be easy, and you won't have to make a lot of effort to win.
Auspicious days: 7, 12, 17;

Unfavorable days: 19, 26.
Gambling Horoscope for September 2021: Taurus
For Taurus, September will be relatively calm. Big winnings do not shine for them. However, they will be able to avoid crash losses. Bets should be small and are best placed on gambling-friendly days. Besides, September is a time of calm contemplation. Taurus can weigh each step, calculating various options and systems. Nevertheless, they will not succeed in hitting the jackpot, since the more fortunate minions of fate will be nearby. You should not get upset in advance and have high hopes for the game. Indeed, only in this case can you protect yourself from disappointment. Learn some Feng Shui Tips before visiting the Bovada Casino.
Auspicious days: 4,16;

Unfavorable days: 9, 23, 30.
Gemini and Jackpots
Gemini loves money. But who doesn't? They always stick to each other, and September is no exception in this regard. Indeed, unexpected winnings can fall on their heads most incredibly! Therefore, you should not be surprised if they sit down at a slot machine for the first time in their lives and become the highlight of the day for the rest of the evening. The gambling horoscope for September 2021 claims that they will have a reason to rejoice, and, perhaps, more than one.
However, there is a chance not to calculate your strength, to believe that luck has already been caught by the tail, and will not go anywhere. This is not the case. Stop gambling after winning!
Auspicious days: 3, 5, 12;

Unfavorable days: 11, 25.
Gambling Horoscope for September 2021: Cancer
The gambling horoscope does not promise golden mountains for Cancers in September. Although small bets on good days for visiting the casino can slightly replenish the budget. You shouldn't place a bet on roulette and cards. However, you can try out slot machines. You need to be careful not only during the game but also during the rest of the time. There is a possibility of meeting new people who turn out to be the most real scammers. In no case should you borrow money. Although Cancers will understand this themselves since intuition this month will serve as their third eye and can be trusted 100%. Online casinos in the USA are waiting for you. 
Auspicious days: 2, 4, 5, 8;

Unfavorable days: 9, 23, 30.6, 13.
Leos and Lotteries
For some reason, it is in September that Leos will want to be in the spotlight for a bit. Indeed, they will achieve this most unusually: rash high stakes at Bovada Casino. The astrological forecast is skeptical about such manifestations since the stars say for sure – a big win this month will go to anyone, but not the kings of animals. However, you can discover something new for yourself. Newbies are usually lucky, why should Leo be the exception? According to the gambling horoscope for September 2021, you should try your luck. 
Auspicious days: 1, 9, 11, 5;

Unfavorable days: 13, 20, 6, 27.
Gambling Horoscope for September 2021: Virgo
It's time for Virgos to engage in self-education: to master new types of gambling, to develop new schemes and strategies for winning. Indeed, Virgos will absorb information from the outside world like a sponge. Therefore, they will go to  online casinos in the USA to chat with experienced players and learn something important for themselves. It is better to refuse large bets.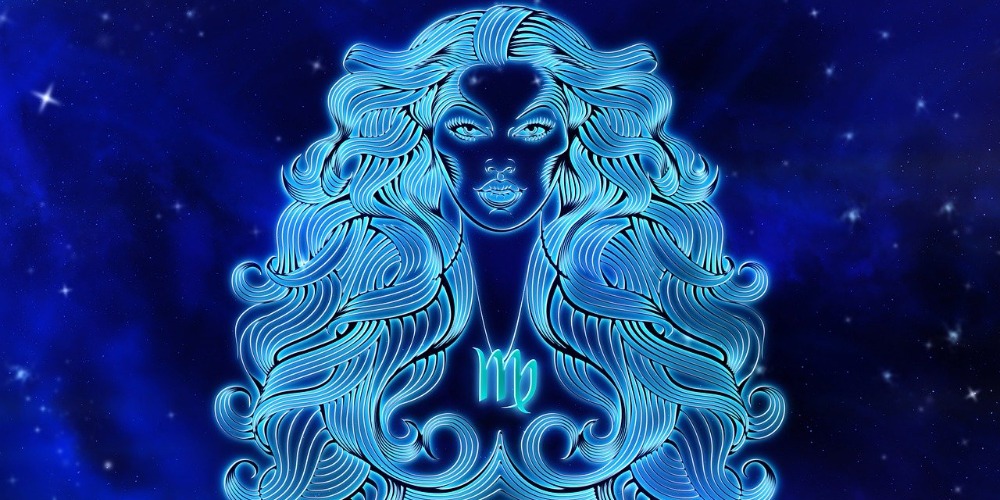 And if you want to, then you need to bet on red. Indeed, this color can attract good luck. The gambling horoscope advises not to abuse alcohol not until not during the game. Since there is a possibility of breaking wood and losing money. Additionally, your image of a successful business person and a darling of fate can be severely spoiled.
Auspicious days: 2, 5, 6, 12, 20

Unfavorable days: 4, 11, 18, 26.
Libras and Winnings
This month Libra will be catastrophically short of money. Therefore, they will decide that it would be nice to win it at the casino. The decision is not the best, since a gambling horoscope does not promise big wins. The time for big bets will come only at the end of September. However, for now, you can just relax in a pleasant atmosphere, and it does not matter whether it is a game of poker or a showdown with slots. This month Libra will be able to succeed only thanks to their skills. However, the stars will not help them here. If Libra is destined to win, then this is entirely their merit, and they can be proud of themselves. 
Auspicious days: 6, 9, 15;

Unfavorable days: 23, 14, 28.
Gambling Horoscope for September 2021: Scorpio
Fortune is favorable to Scorpios in September. Thus, if their path lies in the gambling zone, then they will not leave without money. What exactly can bring luck, the astrological horoscope does not specify. Therefore, you can try your hand at everything, but not make big bets. Perhaps, walking among the gambling tables or slot machines, an inner voice will tell you where to stop. And do not despair if success does not come immediately, because you cannot easily catch a fish from a pond. The main thing is not to waste money, even if there is a lot of it. Indeed, money does not like neglect and can take revenge. Learn How To Attract Luck In Gambling before visiting Bovada Casino.
Auspicious days: 4, 11, 21, 10;

Unfavorable days: 1, 8, 22, 29.
Sagittarius and Slot Machines
The end of September is the best time for gambling. Sagittarius will be lucky in literally everything that they undertake, and everything that they touch will turn into gold! You will be particularly lucky to play slots, in which Sagittarius will feel like real aces. Of course, the excitement will make itself felt. Therefore, you have to restrain your emotions a little. Excessive emotions can negatively affect the ability to think sanely. Indeed, there is a possibility of succumbing to a false sense of permissiveness and showing yourself in a bad light. Thus, play safely in the online casinos in the USA.
Auspicious days: 3, 4, 9;

Unfavorable days: 10, 17, 24.
Gambling Horoscope for September 2021: Capricorn
Capricorns tend to be greedy in September. This feature will also affect gambling. They will choose for a long time what to play, then ponder for a long time how much to bet, and as a result, they will come to the conclusion that it is too risky, turn around and leave. From the outside, it will look strange. However, Capricorns are inclined to believe their intuition. Unfortunately, it, will go on vacation in September and will not want to prompt anything. Risk is a noble cause. However, not when there are absolutely no prerequisites for winning.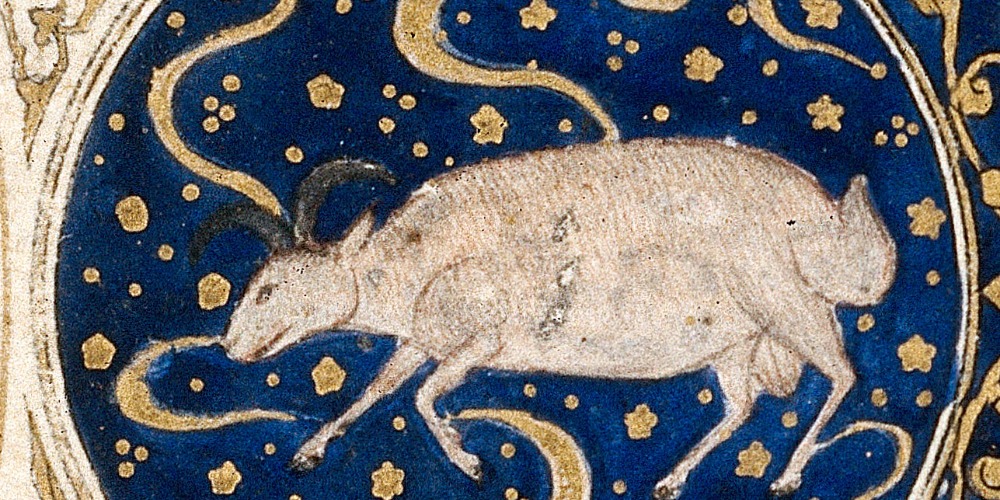 Read the full Gambling Horoscope For 2021 to find out when we are happier.
Auspicious days: 3, 5, 7, 14;

Unfavorable days: 8, 15, 22, 11, 18, 25.
Aquarius and Casinos
For Aquarius, money has never really mattered. Indeed, they prefer to enjoy the game itself, and never pin their hopes on making a profit. In September, they can expect both winnings and losses. A gambling horoscope warns that a sober Aquarius and a drunk Aquarius are two different people. The first one carefully thinks over all his bets. Meanwhile, the second commit stupidity after stupidity, and this carries constant financial losses. The stars warn that drinking is harmful to health. Therefore, you need to refrain from alcohol at least before and during the game.
Auspicious days: 2, 9, 11, 13

Unfavorable days: 7, 21, 28.
Gambling Horoscope for September 2021: Pisces
Pisces in September tend to go all out. They will try themselves in new games, waste money left and right, sacredly believe in their luck, even if expenses significantly exceed income. To advise them of something is a thankless task. Unfortunately, they will only listen to themselves. This has its plus – in case of failure, there will be no one to blame. The gambling horoscope recommends taking risks only where you can show your skills, and not making high bets. Bovada Casino still welcomes you to try your luck. 
Auspicious days: 7, 9, 12

Unfavorable days: 3, 17, 24.