Play at Betway if you're a WHU fan! Image source: –Steindy (talk) 16:02, 29 August 2019 (UTC) [CC BY-SA 4.0] / Wikimedia Commons
There are numerous numbers of gambling sites all around the world, which are earning lots of money thanks to the fans and their betting habits. Football is the most popular sport in the world, so no wonder, gambling and betting sites are concentrating on it. They are getting more and more involved in the sport. In aware of this we checked how important gambling sites are in football, especially in the UK. 
If you're watching a football game, you'll surely come across a betting or gambling site, or even an online casino's name during the game. You can discover major online sportsbooks in the UK either on the footballer's shirt, in the stadium on an advertising board, or in the commercial breaks of the broadcasts. Either way, you can't avoid them, which gave concerns to some people how they can affect younger fans. But without their sponsorship, many football clubs would be in trouble, so their presence at football seems unavoidable now. 
English teams sponsored by gambling firms

Premier League

Bournemouth

 – Mansion 88

Burnley

 – LaBa 360

Crystal Palace

 – ManBetX

Everton

 – SportPesa

Fulham

 – Dafabet

Huddersfield

 – OPE

Newcastle United

 – Fun88

West Ham

 – Betway

Wolves

 – W88

Championship

Aston Villa 

– 32Red

Blackburn 

– 10Bet

Birmingham City 

– BoyleSports

Brentford

 – LeoVegas

Bristol City

 – Dunder

Bolton 

– Betfred

Derby County 

– 32Red

Ipswich

 – Magical Vegas

Hull City 

– SportPesa

Leeds United 

– 32Red

Middlesbrough 

– 32Red

Norwich – 

LeoVegas

Nottingham Forest

 – BetBright

Preston

 – 32Red

QPR 

– Royal Panda

Stoke City 

– bet365

Swansea 

– BETUK.com
The importance of gambling sites in English football has been increasing in recent years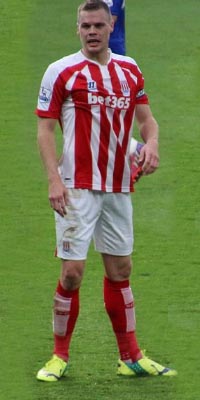 English newspaper, The Guardian wrote in one of their articles that last year 17 of the 24 Championship sites were sponsored by some kind of gambling companies. They've also found 9 Premier League teams with similar sponsorship, which increased to 10 now. The names of these companies are on the players' shirts so anyone can see them. As young kids are often idolizing their favorite players, these advertising of the gambling companies can encourage youngsters to visit these sites.
But in the defense of the industry, these companies are bringing a lot of money to football, only Premier League clubs are expected to earn £349.1 million from shirt sponsorship. We can argue if it's enough to justify the overwhelming presence of these sites, and the effects they can have on people, which are being debated in the UK right now. But a recent story just proves the money the gambling sites are providing is used by clubs to buy more expensive players. Exactly this happened at Derby County, where they announced the signing of Wayne Rooney at the same time as a new sponsorship deal with online casino 32 Red. Apparently Rooney will wear a shirt numbered 32, but it hasn't been confirmed if it is due to the new deal. But his £80, 000 per week salary will be sponsored from it for sure.
What is the future of these sponsorship? 
As mentioned, many people are worried about the growing presence of online gambling sites in the Uk, from charities to Labour MPs, and wanting the ban of their appearance on the player's shirts. Some rules have been already changed, eg. betting companies can't run adverts during sports events on TV before 9 pm. Their names can't appear on under 18s shirts either, but in adult football, no similar regulation has been introduced yet.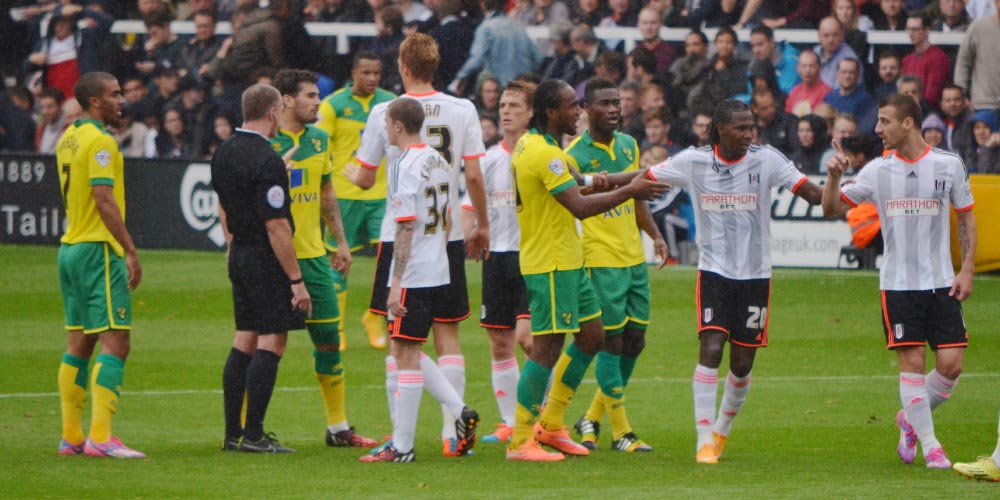 And it's hard to imagine it will change in the near future, as smaller football clubs are relying on their financial support so much. Their growing influence is not only happening in the UK, but we also find similar numbers of gambling sponsors in other football championships as well. Interestingly, the Turkish betting firm Spor Toto is the biggest betting investor in football, with spending £23.3 million with its deals. But you can find major gambling sites, like Unibet as a sponsor of PSG, while PaddyPowerBetfair has become FC Barcelona's official partner this year.
Looks like the importance of gambling sites in English football is not unique, and appears all around the world with its benefits and negative effects.