TikTok is a social network that allows you to shoot music videos, broadcast live, and exchange messages. The video platform has already become a leader in the Chinese market and is rapidly expanding into other countries. Indeed, it is in demand by both individual users and companies that promote their brands on TikTok. In this article, we'll tell you what this app is, how to use it, and how TikTok can change gaming.
What is TikTok?
TikTok is a short video creation and sharing app that is available in 155 countries and 75 languages. The global audience of TikTok is about 500 million people. Meanwhile, the number of active users of the Chinese version of the Douyin app in January 2021 exceeded 400 million. According to GlobalWebIndex, 41% of TikTokers are people aged 16 to 24. 55.6% of users are men, 44.4% are women. In early 2019, TikTok was the third most downloaded app in the world. It has been downloaded 33 million times from the App Store alone. Far exceeding the download rates of YouTube, Instagram, WhatsApp, and Facebook Messenger.
First, you need to download the TikTok app (for example, from the App Store or Google Play). Then register (registration is available only to users 13+ years old). You can do this in two ways: create a new account (by entering your email or phone number) or by logging in through Facebook, VK or Google. A feed of videos from authors from many countries will appear on the "Home" page. Besides, the more videos a user watches, the more the content matches one's interests. Moreover, you can report inappropriate content or users who do not follow the rules.
Additionally, you can make your account private (in the "Privacy" settings). That is, prohibit other users from finding it in recommendations, downloading your videos, and so on. For those who go to social networks with their heads, TikTok has a time limit mode. With it, you can choose how long you are willing to spend on the application: 40, 60, 90, or 120 minutes. Some of the online gambling sites in the USA also allow you to put limits on the time and money you are willing to spend. 
More About Videos
TikTok videos are vertical. At the disposal of users are numerous filters, animation, masks, and other special effects. One of the pastimes is making music videos with lip-syncing. To do this, a fragment of a song is selected from the application database, which can be integrated into the video. TikTok users also dance, joke, play sports, or just record snippets from life. In general, you can find completely diverse content here. Read the article Bet on Clubhouse to Be More Popular Than TikTok.
Another TikTok feature is hashtag challenges. These are thematic tasks that inspire users to shoot creative content: "use the new #bigmouth sticker and pretend surprise", "share the video #chef pit and show how your pet helped you cook all sorts of goodies" and so on … Challenges can be launched by users themselves. For example, Jimmy Fallon at #TumbleweedChallenge invited people to roll on the floor like tumbleweed. Now more than 14 thousand videos have been filmed using this hashtag. You can see what is popular now in the "Trending" section, and in "Interesting" you can get offers from the network itself. And if you are tired of watching videos, you can always visit the Intertops Casino. 
How TikTok Can Change Gaming? 
Why are bloggers from TikTok starting to think about publishing their game content there? And what are the prospects for this update? Not all gamers like to watch long streams, preferring to quickly break into the game and show themselves. At the same time, you always want to be aware of all the changes, use bugs and features that other players are talking about, and remain part of a large community. In such a situation, one of the solutions is the format of short videos on TikTok, where more and more accounts dedicated to games appear. The authors of the videos on this platform are limited to one-minute timing. Thus, during this time they show the most important things without going into reasoning. But how TikTok can change gambling? 
Max Dressler and Jason Waugh have 4.4 and 2.7 million TikTok followers. Waugh, 17, who started using the app three years ago, has created his platform for creating dance and comedy videos. Dresler, 18, who joined TikTok last summer, made his name with similar videos. Firstly, the guys made money by selling goods to their fans during tours and meetings. However, since these events were canceled, they began to look for another source of income. And they believe that games can become their full value.
Most of Waugh and Dresler's content in the app is still focused on dance and comedy. However, both stars are players themselves and say games will play a more prominent role on the platform in the coming months. "Games are new to the platform and a different type of content, so they can get more attention on my page," Waugh said. 
What to Watch? 
This is how TikTok can change gaming. Games on TikTok are mainly clips from games, highlights, and news from the game industry. However, new TikTok CEO Kevin Mayer has already said that one of his goals is to expand the presence of games on the platform, and streaming capabilities specifically for video games could be part of that direction. Bytedance, the finder of TikTok, has already advanced in gaming, mainly in China, with a new division that makes its games.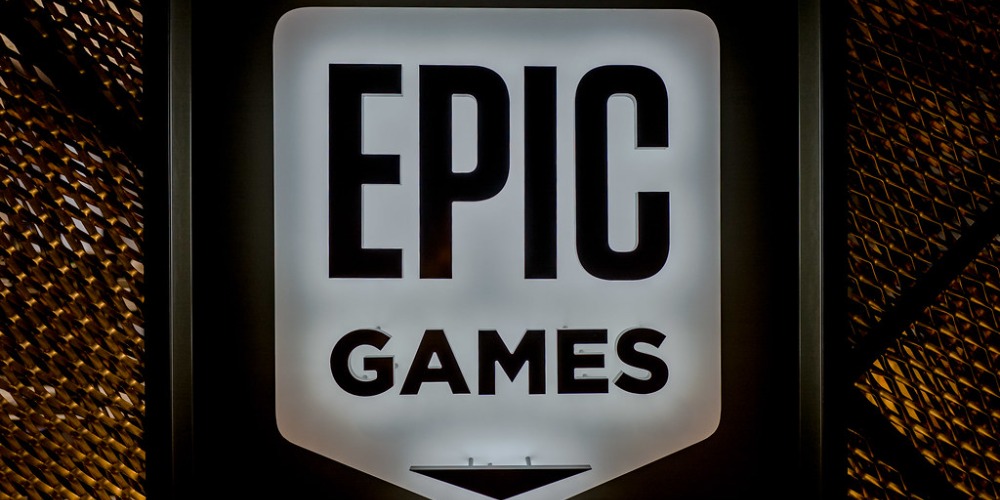 In January, TikTok worked with Epic Games and asked all users to create a new Fortnite Emote. Users shared their views on TikTok in January with the hashtag #EmoteRoyalContest. And last year, TikTok hosted an esports competition with the University Star League. A spokesperson for the platform said more game content will be added this summer. Indeed, internet game stars such as Ninja, who has over 23.6 million subscribers to the YouTube channel where he posts videos of his games, have already started posting relevant content on TikTok. Ninja has amassed 3.2 million users on the short video sharing platform and has received over 17.3 million likes.
TalentX Entertainment, which manages TikTok's creator roster, recently partnered with esports company ReKTGlobal to create TalentX Gaming. The joint venture will aim to bring as many TikTok stars as possible to the gaming world that already exists on YouTube and Twitch, and expand gaming content on TikTok itself. "These TikTok stars are the next big digital creators and they have opportunities in the gaming world," says Jason Wilhelm. This Youtuber founded the Call of Duty gaming content channel in 2011 and is now CEO of TalentX Gaming. This is how TikTok can change gaming.
How TikTok Can Change Gaming: Streaming
TikTok stars could advertise the games they play, include ads when they stream their games live, and partner with gaming companies. "If you start playing on the platform, now you can go to the Xbox and say, 'Hey, next year, you're launching something new, you have to take me on board, I'm a big gamer," says Wilhelm. Average daily traffic grew 15% from January 21 to March 24, according to a New York Times report. Wilhelm said TikTok is focused on video and can compete with streaming platforms like Twitch.
"TikTok has the potential to take over the entire streaming market. Many of the TikTokers are big players, and if they had the opportunity to stream their games on TikTok, they would do it in a second, because it would be so easy to start a stream and add ads there to monetize, "he says. "Games are a world of their own when it comes to partnering with brands and influencers. Salaries are generally significantly higher than other companies, "says May Karwowski, founder, and CEO of an influential marketing agency.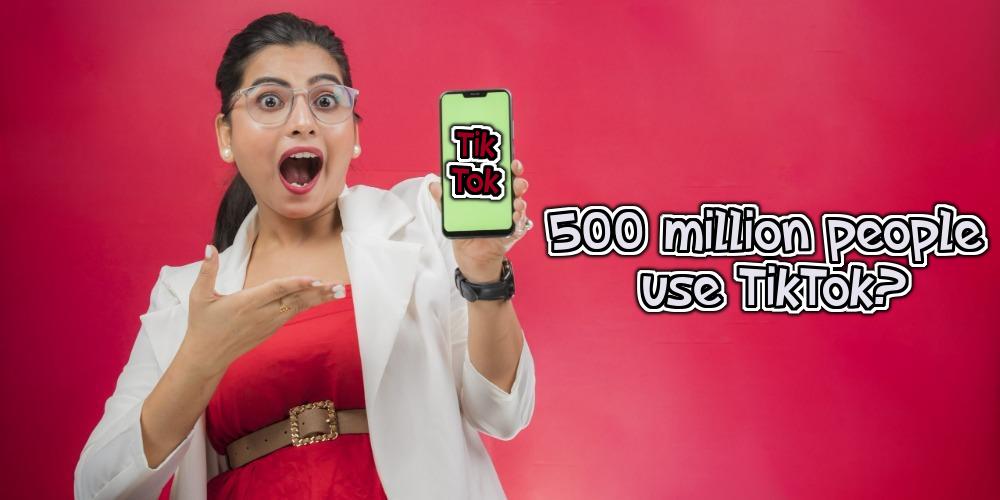 "Firstly, we just have fewer creators who are talented enough in games to develop a larger audience. Secondly, these creators have a target audience that already loves games and spends time and money on them. It's pretty priceless for the brand, "she continues. Wilhelm hopes to help TikTok stars create more game content on TikTok itself and allow them to expand to other platforms like YouTube and Twitch. There they can film their games and advertise in those videos to monetize the content. The same you can do with online gambling sites in the USA. 
How TikTok Can Change Gaming: To Sum It Up
Recently, smartphones have become the most important device in people's lives. And it is not surprising because of its convenience, accessibility, and simplicity. Young children, along with adults, have the opportunity to create their videos and demonstrate them to a huge audience. Good or bad, it's not up to us to decide. The gaming industry, noticing how much profit mobile games receive, decided to use its energy to develop this piece of the market. And because of this, at one time we could observe a decline in the quality of triple-A projects on consoles and PCs. Since all efforts were thrown into the creation of inferior mobile games that required fewer resources and at the same time brought huge profits. Casual gaming has ruled the industry for a long time. However, this is how TikTok can change gambling. Soon even the Intertops Casino will not look the same.