Image source: Flickr
There is an instinctive resistance to betting on E-Sports in the gambling fraternity. Once away from the comfort zone of traditional real-world sports punters tend to get antsy. These people are still suspicious E-sports isn't serious. That a wager on people playing computer games at online sportsbook sites in the UK like Bet365 is just a step above betting on Big Brother or Royal babies. However, that attitude is changing and soon you too may need to know how to bet on E-sports.
The popularity of E-Sports is going to undergo an expansion and may well see it start to make inroads on western markets. This would not be before time. With ever more kids watching streams of their favorite gamers, there's obviously a financial base to work with. This, coupled with the somewhat irksome situation regular sports find themselves dealing with, means you could well need to know how to bet on E-Sports sooner than you think. They may take over entirely.
Well okay, so perhaps that's a bit sci-fi, but give it a few decades and that's likely to be the case. In the meantime, the knee-jerk reaction to betting on computer games has to be set aside. These competitions need to be taken as seriously by online betting sites in the UK like Bet365 as the participants take them. And they take them very seriously. This can be a little off-putting as many of the players are very young. If you want to learn how to bet on E-Sports that's something you'll have to get over.
E-Sports Still Not Taken Seriously Enough In The West
This is not football where players improve with maturity. Maturity doesn't allow people to stay up till all hours of the night practicing a computer game. This both explains the young age of the participants and the stupid team names they insist on having. Those seeking how to bet on E-Sports will have to forgive these minor sins. Perhaps, in the same way, they do the names of racehorses, which are, quite frankly, just as ridiculous. Under no circumstances let the names put you off.
Steve Bornstein

"E-Sports will rival the biggest traditional sports leagues in terms of future opportunities."
Just like any other wager it won't be these bits of ephemera that are important. No more than they are with any other bet on sports in the UK. What you'll want to look at is their past performances. Their recent results are likely to be far more revealing than their choice of team name. You might find betting on Geek Fam or Fnatic galling, but their results speak for themselves. So perhaps the trick to learning how to bet on E-Sports is looking beyond appearances. Even beyond the games.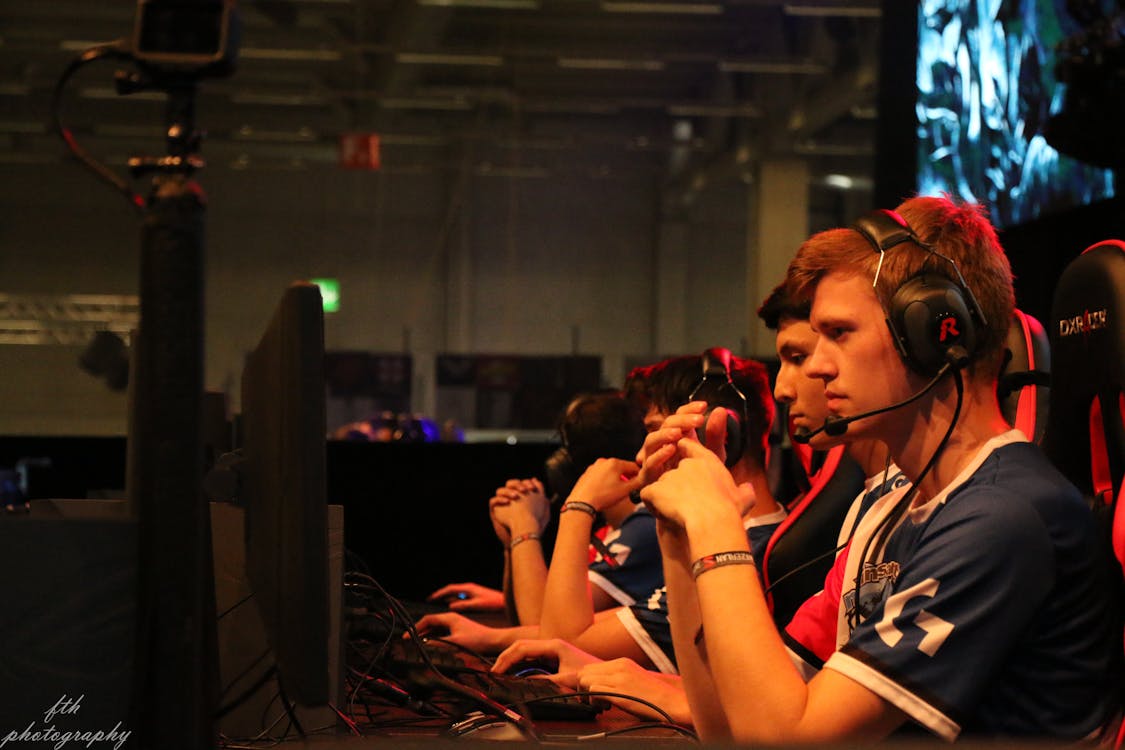 Bet365 Can Help You Learn How To Bet On E-Sports
The nature of the games often puts people off too. If they weren't into computer games when young, they find them even more alien now they're not. However, it's wholly unnecessary to know even the first thing about First Person Shooters or Real-Time Strategy games to learn how to bet on E-Sports at Bet365. Many of the rules of Cricket are arcane and insanely obscure but we'll still wager on that. Comprehension might aid viewing E-Sports but betting on them can be done blindfolded.
Zoltan Andrejkovics

"The team that keeps winning is not the most talented but the most hard-working."
You don't have to know what DOTA2 is, nor ever have seen King Of Glory. Starcraft II can be a complete mystery and Counter Strike could be a refusal to work by shop assistants as far as you're concerned. It really won't matter. Just check the leagues, look at the recent results, make sure team composition hasn't changed massively, and go for it. UK gambling laws allow for wagers on this sort of thing already, it's just perhaps soon it'll be homegrown teams you can bet on when learning how to bet on E-Sports.
We take a look at how to bet on E-Sports without turning into the sort of person who cares about computer games.