How to Bet on Esports in 2021: Guide to Bet on Professional Gamers 
Wagering on esports become more and more popular amongst betters

Find out how to bet on esports in 2021 with your top tips

Learn about sites to follow, teams, and the biggest events of the esports industry
Esports enthusiasts can buckle up for the year 2021 since this area keeps expanding rapidly. Whether you are playing yourself, enjoy casual gaming or want to widen your gambling options, this guide is for you. We break down how to bet on esports in 2021, safely and successfully. The esports scene may be a separate world with many rules, it is just as rewarding as any other betting you might enjoy. With a collection of tips and simple explanations, see how to enter esports betting in the new year. 
For many of us, esports may sound like a subculture with multiple screens and headsets in a dark basement. But this community keeps expanding and attracting more and more players. As a result, it conquered the gambling scene too. Whether it is played alone or in a multiplayer team, esports is not in its infancy anymore. Forbes estimated, that wagering on esports reached $29.8 billion in 2020. Bookmakers are invited to prepare for continuous growth in this area. More and more players are interested in making money through video game competitions. Due to its popularity, many online gambling sitesin the UK offer esports betting, such as Bet365 Sportsbook, to highlight one of the most trustworthy sites. This guide explains how to bet on esports in 2021, starting with understanding the world of video game competitions through the steps of a successful bet.
First tips to learn how to bet on esports in 2021
When wagering money on any sports or in casinos, the first recommendation is to understand the game. Learning the rules and processes of any game gives you the options to chose wisely, and esports betting doesn't differ. You might rightfully wonder what esports are, who can play and how to enter this area. Simply enough, we talk about multiplayer online and live video games and competitions when referring to esports. Ever since the home computers and consoles appeared, community gaming has been around. Of course, the internet revolutionized electronic sports, people can form teams and play against each other any time from any part of the world. Playing against real-life opponents has attracted many since they give a new level of excitement than computer games. If you are already into gaming yourself, you might already know how to bet on esports in 2021.
Just like poker or blackjack, esports also have a professional scene. Professional players are often associated with gaming teams, that often cover multiple esports games within tournaments and leagues. Much like a professional tennis or football player would be. For example, Call of Duty and League of Legends are games that most of us have heard about by now. Fans can watch the tournaments and games streamed online, on youtube or even on TV sports channels. This is ideal since the best way for you to understand esports is to start watching it! Before you learn how to bet on esports in 2021, it is essential to observe the games and learn how to play them. Find which one excites you the most. If you are planning to bet on Counter-Strike: Dota 2,  you should first learn how to play it.
How to get into the scene
The majority of esports are streamed on Twitch, and you can search for specific events on Esports Calendar, which features all major happenings of the esports industry. Following the competitions amongst various gaming channels on Youtube, you can easily get the gist of esports, not to mention, that they are quite entertaining to watch. The most popular games are Dota 2, League of Legends, Counter-Strike Global Offensive, Call of Duty and Battlefield, to mention a few. To illustrate with a simple breakdown: let's take the professional gamer team, Fnatic. They play League of Legends and enter a tournament organised by ESL. Twitch will stream the competition, so fans can follow live and analyse the game. You can try various games for free as well, like Call of Duty, to experience the process your self.
Major esports tournaments and leagues to watch out for include The International Dota2 Championships, Call of Duty Championship or ELEAGUE.  Find a detailed list here. It is also a good idea to get into the most famous and successful teams that are fans' favourites. Such teams earn millions of dollars, that you can follow through their statistics. Picking your team is, of course, an essential part when thinking about how to bet on esports in 2021.
How to bet on esports in 2021 safely to win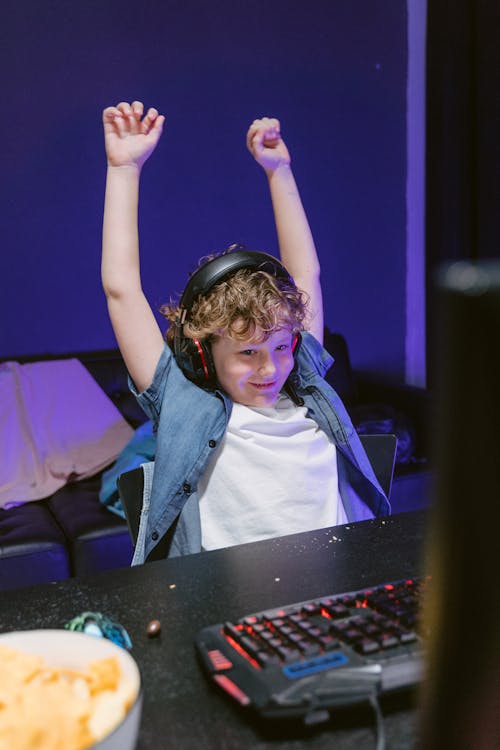 As we have already mentioned, learn the game of your choice and play it to learn through practice. Learn about new developments of the game, keep up with strategies played by the teams. If you watch streamed games on Twitch, you can enter the chat community so you can discuss and analyse tactics and possible outcomes.
It is also crucial to have a budget, and a financial plan when betting, this applies to all wagering. Gambling is a fun way to win money, however, you need to control it and allocate it to your means.
Picking a good provider is also important since there are countless options offered on online sportsbook sites in the UK. One of our suggestions is Bet365 Sportsbook since they offer the most popular games. These include CS: GO, Dota 2, League of Legends and Overwatch. We should also mention that it is the number 1 source for esports betting odds.
Going through statistical insights is also a part of how to bet on esports in 2021. With $35,689,948 in prize money earned, Team Liquid has reached first place in the ranking and is, therefore, the most successful eSports Team in 2020. To analyse previous games and also be up to date with upcoming competitions that you can bet on, follow the news on ESPORTS Charts.
What to take away from our esports betting guide
Esports betting is a fun and new experience for gamblers in the gaming community or outside. While entertaining to watch, it is a growing industry with a lot of money at stake. Therefore, it is a good idea to get into the game for profit, but also essential to set a gambling budget. Before you start betting, make sure you do some research on the game that interests you and learn to play it.
Simultaneously, it is very educational to watch such games on live streamings.  See how different teams operate. Pick a team based on their previous achievements and winning statistics to make sure they are profitable. Selecting a reliable bookmaker is an important part of how to bet on esports in 2021. Our suggestion, Bet365 Sportsbook, is the biggest in the UK offering both mainstream and less-known options for your esports wagering. In a previous guide, we collected some more insights before getting into esports betting.
GAMBLING News -
December 2022