How To Play Slots
Posted: February 14, 2020
Updated: February 14, 2020
Before you start read the rules

Play for free to understand the games

Keep an eye on your bank roll
So how to play slots? Do you remember those fruit machines which stood in pubs and gaming arcades years ago? Well, online slots games are just the modern version. Many are copies of the old classics, but bought into the 21st century. There are a plethora of features, from wild symbols to scatter symbols, plus any number of bonuses.
Introduction: How To Play Slots
To win, just as with the machines back in the day, you'll be needing to line up all the winning symbols. There will be a certain combination of symbols that'll trigger a payout. The line on the slot machine that you need to line up all the winning symbols is called the "payline". Every game can have a different number of paylines. These usually run from left to right across your screen. Normally all the payline details can be found in the menu of each game.
It's a Game of Chance
One thing to keep in mind is that online slot machines are completely random. In other words, you cannot improve your chances of winning. For all intents and purposes, it's simply a game of chance. Most online casinos are regulated in some form. As are Intertops. They use a RNG or Random Number Generator to decide the spin results. We recommend that you stick to vetted and approved websites for obvious reasons. Having said that, you can improve your chances of winning. Some machines have a better RTP (return to player). It pays to learn how to choose the slot machine best suited to your needs and wants. In particular when it comes to wilds and scatters. When it comes to picking jackpots with online machines, it's best to look for the high % and keep away from multiple payline slots.
Understanding Your Slot Machine
These days, slot machines are growing to be increasingly complex and more and more difficult to understand. There are just so many symbols and flashing signals, such as wilds and scatters. These wilds and scatter can be hugely beneficial for the player. But you need to know what to do with them. Let's have a look at their meanings. And check out these online slots in the US.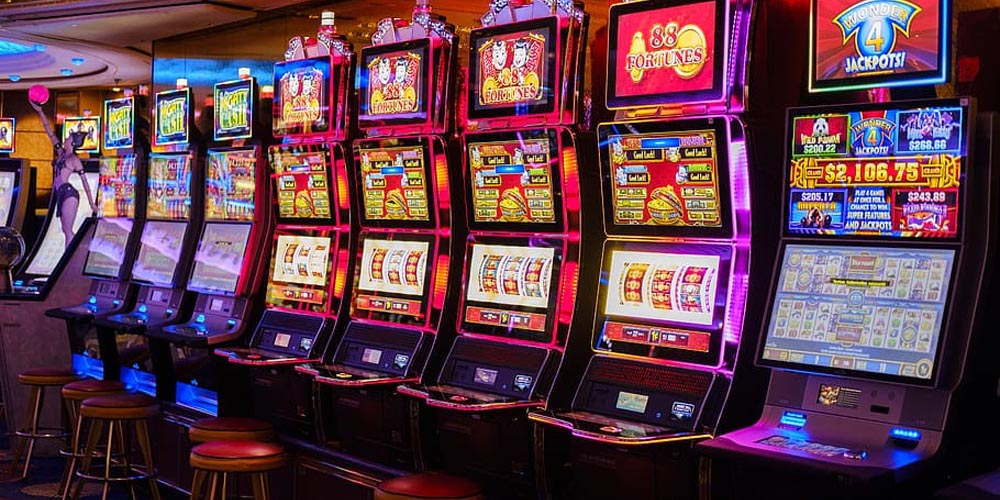 How To Play Slots
1. Find the slot machine you want to play. Open it up on your chosen device. The screen will now be filled with the reels of the slot machine. In one corner or to one side will be your "bank roll".
2. Check out the game's paytable. this will say the value of each symbol. It'll also tell you the ones to look out for.
3. Decide how many paylines you want to play and how much you want to bet. There'll be a "Max bet" button if you want to select all paylines.
4. Hit the "Spin" button to spin the reels. If you're a winner, then the game will show your winnings and invite you to spin again. To that end, you'll have an opportunity to win even bigger prizes.
5. Keep spinning to your hearts content. But also keep an eye out on your bankroll.
Wilds
In a game of cards, the wild card is the one that can be substituted for any other card. Well, in slots, a wild is the same. So, if you have one symbol missing on your payline, you can replace it with a wild and thus complete the line to win. Sometime a wild can be used to trigger an event, such as a bonus round or leading to more symbols.
Scatters
A scatter symbol is interesting in that it may not even appear on your payline. Often it doesn't matter were you see a scatter. On the whole if you see one, then you could something extra. With these symbols, the prizes are not just cash. They normally signal the start of an interactive bonus round. Here you may be able to unlock free spins or cash prizes. sometimes, in order to win money, you'll be needing to see a number of these symbols appear together.
Multipliers
Just as you'd imagine, a multiplier allows you to multiply your wins by any number of times, normally from 2 – 10. And just like scatter and wild symbols, a multiplier can appear at random. They can also increase your line bet or even the amount of time allowed to play.
Bonus Rounds
Essentially these are extra rounds that you can unlock. They give you an extra possibility of winning. They can come in a variety of forms. These can include, free spins, mini games and more gambling options. As with the other symbols, they are set to appear at random.
How To play Slots Tournaments
When you're playing online, you might come across these. Here a number of competitors play online, competing against each other with a goal of winning either money or other prizes, like a luxury holiday. There's a leader board, and you need to be number one. But keep in mind there's a strict time limit. Check if there's an entry fee to play. If you are considering having a go at playing in a tournament, then here are some tips:
Use the auto-spin feature, or spin non-stop if this isn't available
Play on as many paylines as possible
Make use of the Max Bet feature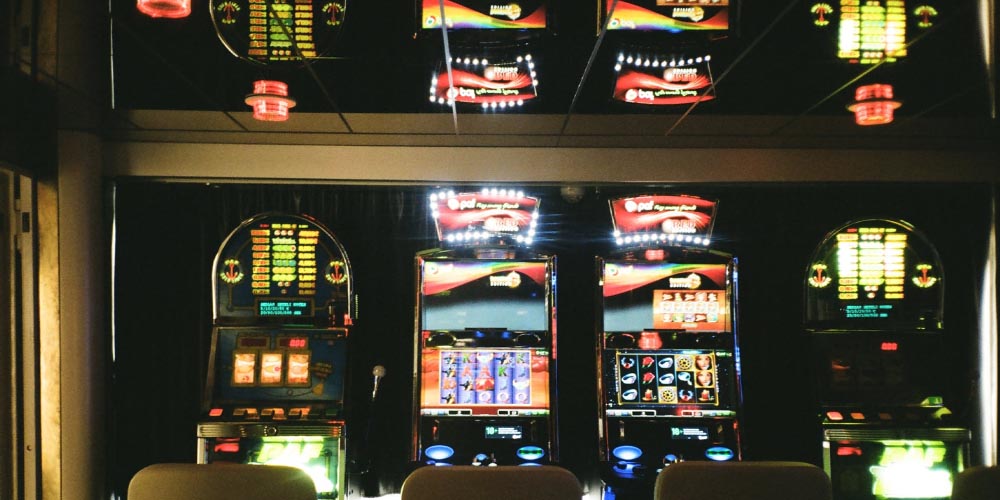 How To Beat A Slot Machine
Slots machines are not what they used to be. Online gambling news in the US says that their evolution is getting more and more varied and in some ways, more difficult to understand. machines can have up 25 or even 50 paylines. Then any number of reels and a huge variety of symbols. Then there are the bonus rounds, coupled with all sorts of jackpots. So, if you want to play like a pro, you'll be needing to do some homework. However, there are some strategies that can push the odds into your favor.
1. Try and bet on as many Paylines as possible.
To that end, if you're on a budget, then lower your bet amount.
2. Check the Rules
This seems obvious, yet many miss it. Sometimes a winning bonus or jackpot will require a minimum bet. So check the rules before you start to play.
3. Use the Special Features
Most modern slot machines have features like Fast Forwards or Auto Play. These can help speed up your game allowing you the chance to win more.
4. Practice with Free Games
Many online casinos like Intertops, offer the chance to play free games. This way you can learn the rule whilst keeping you cash dry. Also, if you're a more experienced player, you can practice new strategies.