The 2019 Jeremy Corbyn betting odds are dire. They're not as long as his chances of becoming Labour Party leader in the first place, but still bad. Online betting sites in the UK like Bet365 should have him in a commanding lead. The government has been horribly inept. Unfortunately, Labour haven't handled Brexit any better than the Conservatives and it shows in the polls. Trailing the government by some 10 points with only days to go they are now fighting back.
Jeremy Corbyn shouldn't be the leader of the Labour Party in the 21st century. Barely functional as a modern day politician he is a throwback. He was only placed on the ballot as a bit of a joke, one the grassroots failed to spot when they elected him. Now he's on a bigger ballot to be Prime Minister. The 2019 Jeremy Corbyn betting odds, however, show him 4/1 to be Prime Minister after the election. Given there's only two real candidates for the job, that's a pretty poor showing.
Prime Minister Betting Odds at bet365

Jo Swinson – 100/1

Jeremy Corbyn – 4/1

Boris Johnson – 1/7
The Conservative government have failed so often that they should be easy to defeat at the polls. This, however, does not take into account just how badly the Labour leader plays with the public. He's great with the public sector workers and the down trodden, of course, but with the middle class? Abject failure. UK gambling laws might allow you to back the 2019 Jeremy Corbyn betting odds, doesn't mean you should. He'd need a miracle now to walk into No.10 this week. 
Labour Party Fail To Capitalize On Government Weakness
Where Tony Blair brought Britain New Labour, Corbyn is very much of the Old Labour school. His party talks of re-nationalization, which always sounds good, until you remember British Rail. It has likewise been smeared with accusations of antisemitism, which hasn't gone down well. Like a middle aged man inadvisably attempting to recapture his youth the Labour party is making old errors. The 2019 Jeremy Corbyn betting odds would be lots better if the party were on board.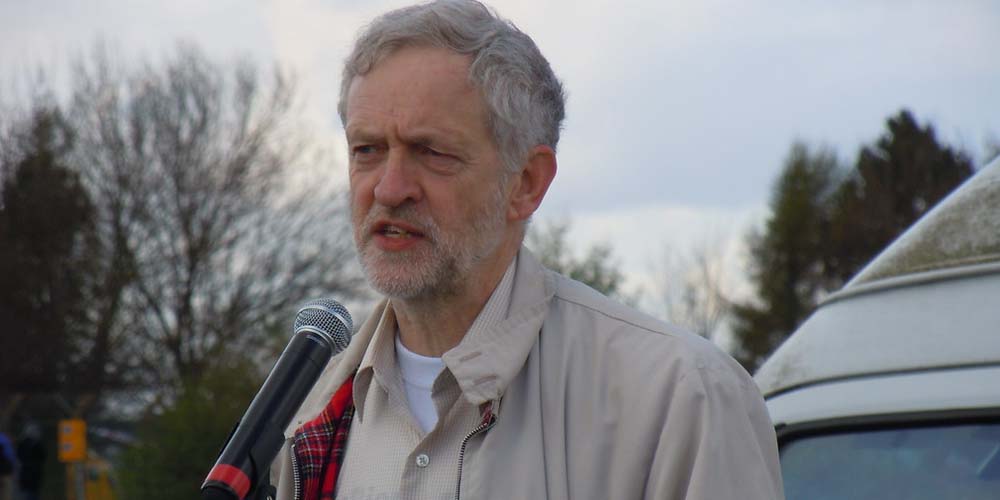 Sadly, however, many in the party know the folly of trying to wind back the clock. The 2019 Jeremy Corbyn betting odds suffer because he, like his opposite number, doesn't enjoy backing of his backbenchers. Online sportsbook sites in the UK like Bet365 know that if they don't support him, the nation won't either. There are great swathes that see him as another Michael Foot. A man out of step. This has been nowhere more obvious than in his stance on Brexit. 
The 2019 Jeremy Corbyn betting odds would be far better if he picked a side. If he chose to be either Brexiteer or Remainer it would make more sense. His desire to remain a neutral party, however, makes him look weak and indecisive. As if he is hedging his bets. Right now, however, most people seem to bet on Boris Johnson to be better at the job of PM. The polls have the Conservatives 10 points ahead. That says rather too much about the perception of Mr Corbyn.
2019 UK Election Odds at bet365

Lib+SNP – 200/1

Lib Minority – 150/1

Con+Lib – 40/1

Con+Brexit – 25/1

Lab Majority – 25/1

Lab+Lib – 25/1

Lab+Lib+SNP – 22/1

Lab+SNP – 11/1

Con Minority – 11/1

Lab Minority – 8/1

Con Majority – 2/9
In other times this would open the door for Jo Swinson and the Lib Dems. The Labour Party, however, seems more interested in wooing the SNP. The 2019 Jeremy Corbyn betting odds on him being PM are dire, until you factor in a coalition. Then they're just terrible. For those who like to bet on sports in the UK the comparison with West Ham winning the EPL applies. It's just not going to happen. Too much needs to swing their way and Labour just haven't been that lucky.  
Read more on the UK General Election: