Brexit brought this election upon Britain and still hangs heavy in the minds of the electorate. With just days left all the parties are fighting to wring the last few available votes out. Online betting sites in the UK like Bet365 give Boris Johnson and the Conservatives the edge right now. The result, however, could sway if tactical voting has an impact, and if the opposition come together. This is your last chance to bet on the 2019 UK general election so let's take a look.
2019 UK Election Odds at bet365

Lib+SNP – 200/1

Lib Minority – 150/1

Con+Lib – 40/1

Con+Brexit – 25/1

Lab Majority – 25/1

Lab+Lib – 25/1

Lab+Lib+SNP – 22/1

Lab+SNP – 11/1

Con Minority – 11/1

Lab Minority – 8/1

Hung Parliament – 3/1

Con Majority – 2/9
The polls are being good to the Conservatives. Their firm Brexit stance attracts many of the leave voters who'd never vote for the fringe parties. At 43% they're a good 10 points clear at the front. They should stay there. They are a great bet on the 2019 UK general election, unless Boris messes it up. This is a distinct possibility. He's avoided the scrutiny of parliament. He's avoided the scrutiny of the BBC. But can he really avoid the judgement of the British people? This is hard to predict.
Odds On Boris Johnson Remaining Prime Minister Stay Firm
 Meanwhile Labour should be a far better bet on the 2019 UK general election. They aren't. The middle class don't like Jeremy Corbyn. He can't make his mind up about Brexit. And he has a beard. This does nothing for his chances. UK gambling laws might allow you to bet on Jeremy Corbyn becoming Prime Minister but the odds are against it. Bet365 offers only 8/1 at best. Her majesty's opposition has failed to effectively oppose, and will now pay the price at the polls. 
Read more on Boris Johnson's odds to win the upcoming UK General Election:
Labour Hope The 2019 Jeremy Corbyn Betting Odds Are Wrong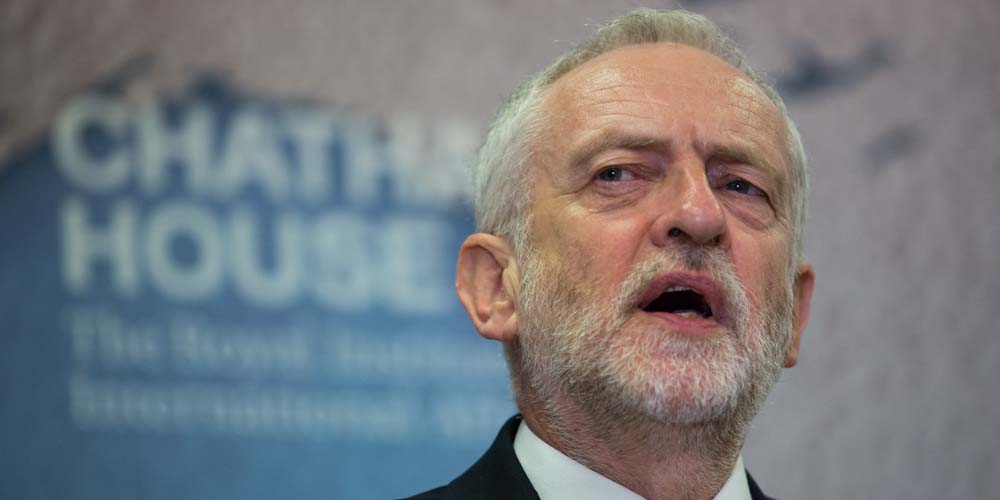 The Liberal Democrats didn't capitalize on the failure of Labour to lead against the Conservatives. Their leader, Jo Swinson, now looks foolish for claiming she could be Prime Minister. Online sportsbook sites in the UK like Bet365 give her just 100/1 to manage that. The Lib Dems are falling in the polls and can now hope, at best, for a bit part in a future coalition. If you're going to bet on the 2019 UK general election they're not the best of wagers.
Read more on Jeremy Corbyn's odds to win the upcoming UK General Election:
A Bet On Jo Swinson To Become Prime Minister Looks Silly
 More significant than even the cost of this snap election the result is going to mean a lot for the nation. The bookies, however, are offering a 3/1 bet on the 2019 UK general election that no one will win. That there will need to be coalition among those who can't agree and don't wish to. That Britain will end up right back where it started. Facing Brexit with a divided nation, a divided parliament and no clear consensus on how to repair the chasm twist the sides.
Read more on Jo Swinson's odds to win the upcoming UK General Election:
Odds On A Hung Parliament Could Spell Déjà Vu For Britain 
 So then, as the people go to the polls, who should you back for your bet on the 2019 UK general election? Well the Conservatives look strong, so far. They may have less wiggle room on coalition than the opportunistic opposition, but it's there. The Brexit party are optimistic about this. If you don't want to back the tories, however, you're probably better off putting a bet on sports in the UK than wasting your money backing Labour I'm afraid.
Prime Minister Betting Odds at bet365

Jo Swinson – 100/1

Jeremy Corbyn – 4/1

Boris Johnson – 1/7
Indeed Britain could need an election to sort out the post-election mess. Brexit will occur regardless. Someone needs to be in power. The squabbling over who that will be might take some time. Time Britain doesn't have. Bet on the 2019 UK general election then understanding this. We'll all be back here again soon. We may not want to. But we will. This isn't even the end of the beginning alas. Fixing Britain may take decades to come. So don't think this is over just yet.
Read more on the UK General Election Hun Parliament odds: