Here's a complete guide to poker chips. We tend to think more about the cards being played in poker. But an equally important ingredient are the poker chips. We take a seat at the table, buy in and start shuffling these coloreds markers around without giving much thought to their color and use.
Introduction: A Complete Guide to Poker Chips
Poker chips come in all colors and weights. They are used in major tournaments, home games and cash games. Also on internet poker sites. Here's an up to date list of online poker sites in the US. They are, in some ways, a universally recognized symbol of any casino. Let's have a deep dive into their function and meaning.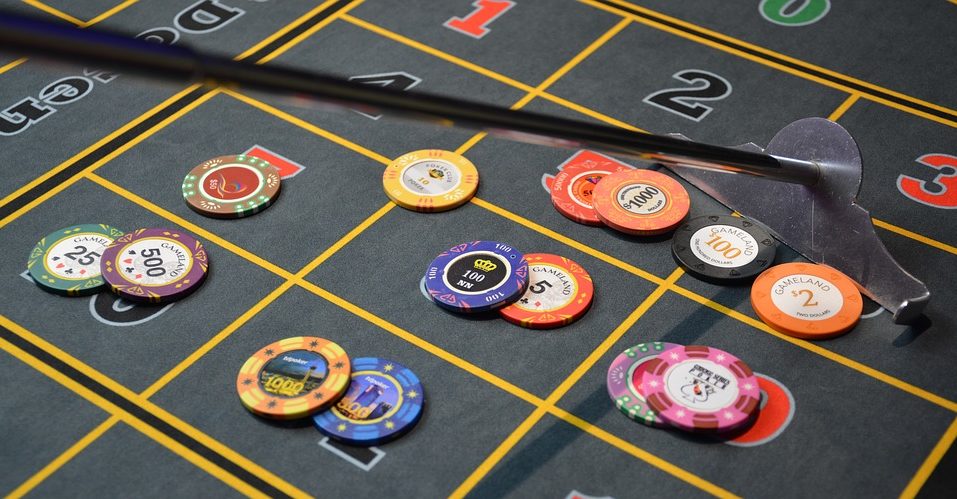 A Complete Guide to Poker Chips: The Colors
Depending on the game or the event, so the value of the poker chips will vary. In cash games, the chips represent a direct representation of the monetary value laid down. For example, playing a no-limit Texas Hold'em game with a $400 at Poker Stars buy in will see the player receive that amount of chips. Colors tend to follow a similar pattern, especially for the lower values. Here's a rough guide to the colors and their respective monetary values you might expect to find at any casino on the Las Vegas Strip.   
$1 – white
$5 – red
$10 – orange
$20 – yellow
$25 – green
$100 – black
$500 – purple
$1,000 – yellow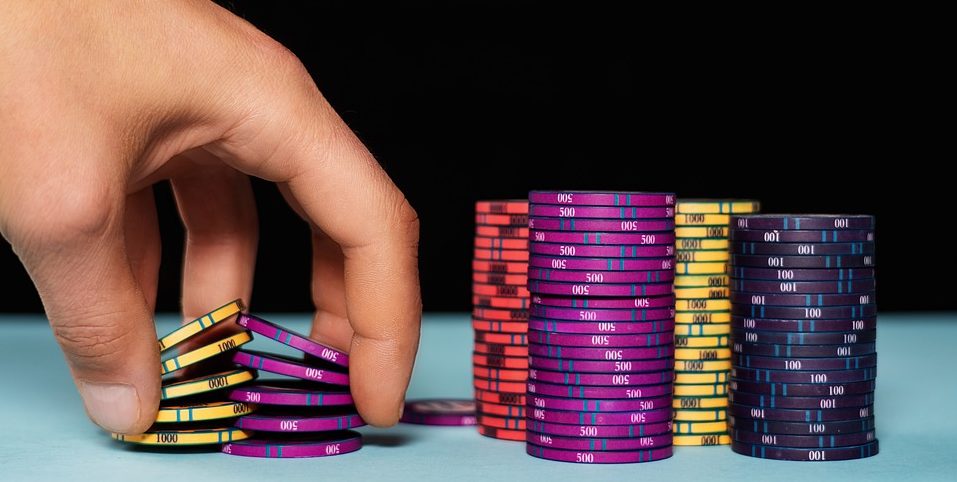 High Rolling Colors
Please note that there is no absolute casino standard, though white and red tend to be more popular for $1 and $5 respectively. Further more, for your high stakes rollers, denominations can go much higher. Some casinos, like the Borgata (which recently had some problems), have purple/yellow chips worth $500 and orange black which are worth $1,000. With these higher value chips, there's always the added security problem of crafty players bringing in their own chips or even stealing them. With gamblers being a superstitious bunch, it's not surprising for players to buy their own and then perform magic rites over them.
Tournament Chips
Tournament chips are multi-color just like cash game chips. Starting with a standard number of poker chips, the player hopes to build them up. Have a play at Poker Stars to see how it all works. In doing so, you will swap smaller amount chips for larger ones. Like cash games, the color of tournament chips represent different values. Players begin with a standard number of poker chips and hope to build them up throughout the tournament. Normally, games begin with green($25) and black ($100). Later you can swap colors out, depending on the event and the location. For the final game, there is a standard set of colors.
Major Tournament Chips
Most World Series of Poker tournaments start  with green ($25) and black ($100) with colors switched up above those values for different events. For the main event the colors are as follows:
25            – green with forest green/yellow

100         – black with day blue/dark blue

500         – desert flower with maroon/pink

1000       – canary yellow with plum/sherbet orange

5000       – blaze orange with dark brown/tan

25,000    – forest green with blue/yellow

50,000    – hot pink with lime green/dark green (rarely used anymore)

100,000 – Hawaii flower with charcoal/metallic silver

250,000 – almond with bronze/butterscotch

500,000 – red with day blue/white
Having said these are standard, it's not exactly true, as any event can swap out colors. Especially if the tables are shown on television, then certain chip colors just don't show as well as others.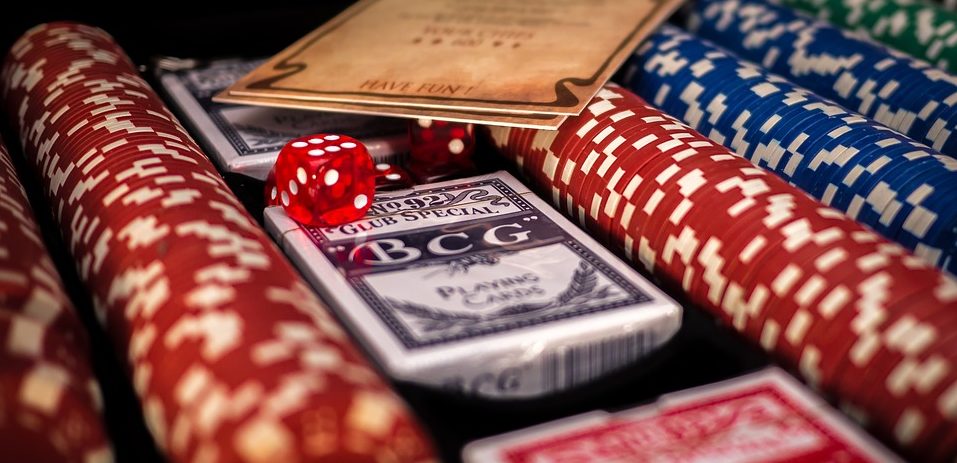 A Complete Guide to Poker Chips: US vs Europe
Pretty much all US casinos follow the Las Vegas pattern of multi-color poker chips. Have a look at these online poker sites in the US. In Europe, though many establishments follow in the steps of the US, they also can offer colored plaques to represent larger monetary amounts. Most lower value player never get to see a plaque, but they do look good stacked besides your poker chips and pile of cash. If you want to spice up your home poker games, you can buy them online. Just make sure you know your correct poker terms.