A lottery winner stole $4 million ticket In December 2019. A Massachusetts woman who claimed a $4 million scratch-ticket prize, is now accused of exploiting the alleged real winner, because he couldn't speak English.
Introduction: Lottery Winner Stole $4 Million Ticket
A New Bedford woman, Susana Gaspar, appeared on the local TV news when she became the second ever winner of the Massachusetts State Lottery's "$4,000,000 Gold Rush." This is an instant ticket game or lottery. But she then hit the headlines again after becoming the plaintive in a civil lawsuit. She is accused, along with a co-conspiritor, of stealing the winning ticket from a Portuguese immigrant named Joao Luis DaPonte. His downfall, according to online lotto news in the US,  was that he doesn't speak English. Should of stuck with online casinos, like Bovada.
Lost In Translation
The Portuguese man claims in his lawsuit that he purchased the winning ticket at the Café Sao Paulo in New Bedford. On seeing the $4MILL symbol on the ticket, he thought this translated to $4,000, as "mill" translates to "thousand" in Portuguese. He then claims that for one reason or another, he asked a certain Maria Oliveira to cash the ticket for him. He said that he knew she'd done this before for other people in return for a small percentage of the winning sum.
Scheming Schemers
DaPonte claims that Oliveira took the ticket to Gaspar, who was her boss and worked next door in the Goulart Bakery. between them they then concocted a scheme to defraud DaPonte of most of his winnings. "As part of their scheme, the defendant Oliveira provided the ticket to defendant Gaspar so she could sign the ticket and present it to the Lottery Commission for payment," the suit says.
You Speaky Engrish?
Gaspar decided to take the lump sum, which was a nice $2.6 million after taxes. She instructed Oliveira to give DaPonte just $3,800 as his total "winnings." What a generous soul! Things began to unwind when just a couple of days later, DaPonte was shocked to discover that Oliveira's boss at the bakery had won $4 million by playing the same game, Gold Rush. And from the same office where he had previously bought his winning ticket. At this point DaPonte showed his friends a photocopy of his winning ticket. They also explained to him what "mill" really meant. It appeared that he had been short-changed by a hefty amount!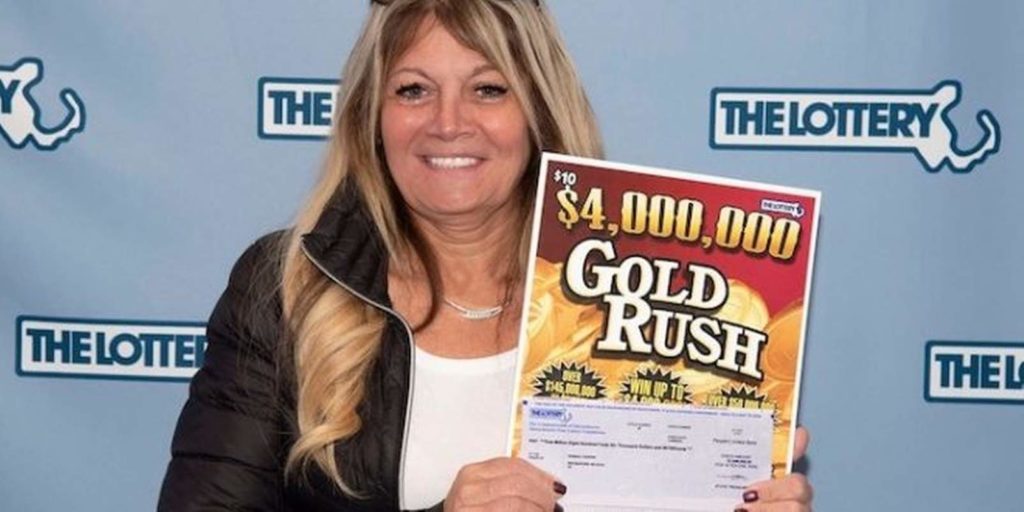 I Waz Robbed!
"I realized that I had been robbed and taken advantage of. This hurt me so much, and I still feel terrible about this whole situation," DaPonte said, according to the filing. Maybe he should learn to hack the lottery next time.
He Said, She Said….
And so starts the "blame game." Oliveira has totally denied that she ever cashed lottery tickets for other people. She also denies that she ever received a lottery ticket from DaPonte in the first place. Let alone giving the Portuguese man $3,800. Meanwhile, Gaspar claims that she was duped by Oliviera. She believed that Oliveira had found the ticket. They then agreed to split the winnings. All very strange indeed. Check out these online gambling sites in the US.
Give Me Your Cash
Don't worry, it gets weirder. For a start, both Gaspar and Oliveira share the same lawyer, a certain Walter P. Faria. He told the local Standard-Times that certain aspects of DaPonte's story don't hold water. He claims that DaPonte didn't actually know Oliveira before approaching her with the ticket. "Why do you hand it to a stranger?" he asked. "It's hard to imagine someone else (a friend or family member) didn't recognize it was $4 million, not $4,000." He also said that the photocopy is a fake. Sounds like "Better Call Saul!"
Meanwhile, the winning jackpot money is being held in an interest-bearing escrow account until the dispute can be settled. When he finally gets it, he should have a flutter with Bovada.