So yesterday Maria Sharapova retires. If you were hoping for a farewell tour from one of tennis's greatest icons then you're gonna be surely in for a disappointment. Playing those final games in London, Paris or New York, just to make up the numbers, is certainly not her style. She ended it all on her terms, via an essay that appeared in both Vogue and Vanity Fair.
Introduction: Maria Sharapova Retires
Yes, it has to be said that she was an outstanding player. After all she was one of only 10 players to ever win all four Grand Slams. She was also a former world's number one. And, let's face it, she was also a celebrity thanks to her tall good looks. But the Russian had another title which maybe she wasn't so happy about: drug cheat! All that she achieved was made less by returning a positive test for Meldonium. We all knew that she had severe physical problems…but taking drugs was just a step too far.
In The Beginning….
Her path to the spectacular 2004 win at Wimbledon at the age of just 17 has been one with many turns. Sharapova was born in Serbia. According to online sportsbook news in the US, though her parents were living just 40 miles from Chernobyle, they moved on the advice of her grandmother. After moving again to the Black Sea resort of Sochi, she headed off to the US at only 6 years of age, to study tennis. Her mother remained behind for a couple of years. Both Nike and IMG signed her up for sponsorship deals before the age of 11. And just six short years later she was holding the Wimbledon Woman's trophy.
Let's Not Mention That!
By the age of 21 years, Sharapova had three Grand Slams under her belt. Two French Opens were to follow. Though it was obvious that her shoulder was increasingly causing her problems. That problem shrunk into insignificance once she revealed at the Australian Open in 2016 that she had been taking the heart disease drug, Meldonium since 2005. She claimed that a doctor had prescribed it back in Moscow for a mineral metabolism disorder. Sharapova argued that her penalty of a two year ban was overly harsh considering that it's use was purely an administrative error.
Let's Not Tell Anyone…
But here's the thing. Her use of the drug was a secret from all except her dad and her agent. It would be like playing Intertops with telling anyone about your winnings. She only informed the Russian team doctor on the eve of a new drugs test, which she knew would test positive. She had a habit of declaring all other medication and vitamins on her doping control forms. And yet the mention of Meldonium was absent. The tribunal concluded that her use of the drug "on match days, and when undertaking intensive training, is only consistent with an intention to boost her energy levels." But the Court of Arbitration for Sport saw thing differently. They concluded that it would be wrong to call her an "intentional doper."
A Cheat By Any Other Name
Though a massive PR campaign was launched in an effort to save her reputation, there's only so much you can do for someone so arrogant and with a total lack of humility. To that end, the blame was everyone else's. Interviews were overly stage managed leaving many questions without an answer. Online Sportsbook sites in the US struggled for information. After reaching such great heights in the sport of tennis, it's noticeable that media tributes now that Maria Sharapova retires, are far and few between. There is no love lost between her peers and herself. As she once said, "I have no interest in making friends on my battlefield."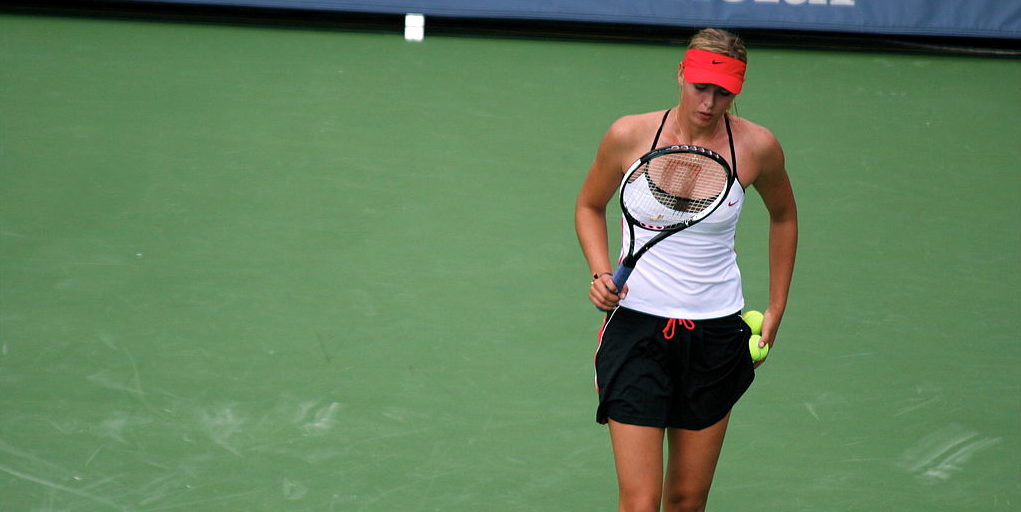 Maria Doesn't Do Humility
Everyone understands that it takes a certain kind of bloody-mindedness to go out there and keep on winning. Like playing Intertops!  But no-one is going to side with someone who only produces withering and undiplomatic responses to valid questions. Once, when she was asked about her on-court grunting, she replied that, "No-one important enough has told me to change."
The Future Looks Sugary Sweet
Through most of her career sponsors have flocked to her. The business magazine, Forbes, reckons she still has a lot of cash in the bank, especially considering that she was the highest earning female athlete for around 11 years. Her career earnings thanks to tennis reached $38.8 million. Now, at just 31 years old, there are still a lot of dragons to slay. She has her up-market sweet brand, Sugarpova, which might need a re-branding in light of our more sugar free world, is still growing. But as a tennis player, her legacy will forever remain tarnished.