Though female and male athletes have obvious physical differences, there are sports where they actually compete together or even against each other. Just think about mixed doubles in tennis or the new mixed relays in swimming, but female jockeys are also common. You can also meet these mixed-sex sports. Below you can find a list of sports where it is more likely to happen.  
For centuries, the sport was the privilege of men, while women can only watch it at best. But thank God, times have changed and women can also compete in all kinds of sports.  Even in some traditional men's ones like boxing, shot put or football. What's more, now women can compete alongside men and on some occasions against them, not segregated by their sexes. I believe the future can bring even more opportunities, with more and more sports opening up in front of female athletes. This gives you more options to bet as well as betting sites like 1xBet are also offering these events.
There are a few traditional mixed-sex sports
The above-mentioned sports like mixed relays in swimming are quite new events, people are just getting to know them. But there are traditional sports where men and women are competing together for a long time. The most obvious example is figure skating. Here the pairs and ice dancing events are based on a man and woman skater working together. But we can also find other less evident sports like equestrian, where men and women compete together. There are also female jockeys, which also makes sense as horses don't really care about who is riding them.  Horse racing is probably the most famous mixed-sex sport. You can find several events to bet on at 1xBet.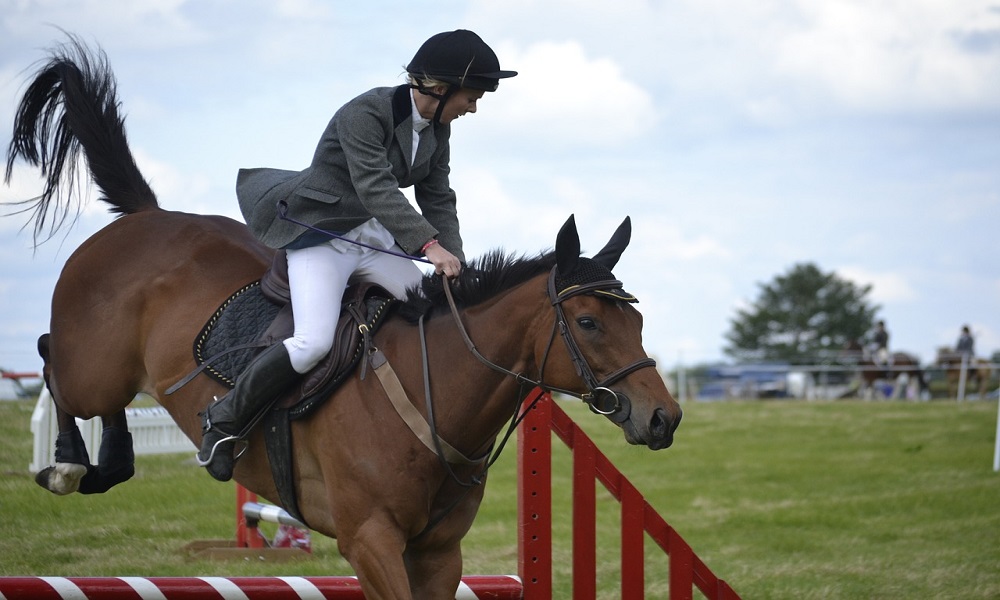 Another interesting place to find women and men competing together is sailing. At least that was the case for many decades.  Athletes from both sexes were taking part in the same race even at the Olympics. But sadly this has changed, at the moment there is only one class, Nacre 17 where they still compete together. A similar thing happened in shooting, which was organized on a mixed basis until 1992. But now it's held separately for the two genders. 
New sports opening up for female athletes
We can also see changes in the other way around, with men's sports accepting women as well. A great recent example is darts, where the best female darts players received invitations to the PDC  World Championship for the first time last year. Sadly they were out in the first round, they still made history as online gambling sites in the UK mentioned it as well. 
One of this year's female players, Fallon Sherrock has managed to shock the whole world of darts with reaching the third round in the PDC World Championship. Her fantastic run has surely opened up the door for more women players. And rightly so, as in sports like darts or snooker, it shouldn't really matter if you're a girl or a guy. If you're a fan of darts you can find all the odds for all the main darts events on 1xBet. And you can read more about the sport on our site or about another exciting topic, transgender athletes. 
Mixed pairs and teams
In certain sports, where physical differences really matter, we can't expect a mixed race. But even here organizers are trying to think of a way where men and women can race together. Events like the mixed doubles in tennis and badminton, or the newly introduced mixed relay in swimming are perfect examples. Also, new mixed-sex competitions have been introduced in winter sports. Like the mixed biathlon relay or the mixed doubles curling. Though American alpine skier legend, Lindsay Vonn's couldn't compete against men, it might be just a question of time when it can happen. 
Men and women tennis players together in mixed-doubles [Carine06 from UK [CC BY-SA]]
Can we see a female Formula 1 driver? 
From time to time the same question is coming up within the world of motorsport, can a women take part in Formula 1 race? Surprisingly, it has already happened in the past, we can find five female drivers in the history of  F1. Italian Lella Lombard was the most successful from them, with her 17 race entries and scoring half point in the Spanish Grand Prix back in 1975. But nowadays there is not much sign of a female Formula 1 driver, even though there have been very talented ones like Susie Wolff. She has taken part in the free practice during the British Formula 1 Grand Prix weekend and worked for Williams as a test driver, but she didn't have the chance to compete in a race. 
In other sports, women drivers are more common and achieved big successes. Like Spanish motor rider, Ana Carrasco who has won the 2018 Supersport 300 World Championship. She also got points in a Moto3 World Championship race as a first female rider. 
Or we can mention Jutta Kleinschmidt, who managed to win the Paris-Dakar Rally in 2001, becoming the first woman to win the race. You can also find female competitors in next year's race, even though online sportsbooks in the UK are not mentioning them as favorites.  To check their odds just visit 1xBet after reading our latest review about 1xBet sportsbook.