The new decade is off to a massive start as the US Powerball 2020 January Jackpot reaches $296m. For our European readers, that's approximately €265.5m. What's that I hear? Why should we inform you about the value of a US jackpot? Because thanks to agencies like theLotter you can play most jackpots around the world from anywhere! Read on to find out more about the massive prize and how to win it.
It's been two weeks since the entire globe celebrated the turn of a new decade and 'the roaring 20s' has already got its groove. Can you just imagine how winning the US Powerball would change your life forever?
Well, there's no need to think about it anymore. theLotter is an online lottery site which allows even non-US citizens/residents to compete for the hefty sum. Feel free to take a look at our review for the lottery site.
What $296m Buys You These Days
Winning a jackpot is by no means an easy task. But the thought of playing it is certainly one that creeps up to us in our minds. So now, honestly, what would you do if you'd win it?
Are you a spender or a saver? Ultimately, none of that matters, as $296m is a ridiculous amount of cash anyways. Here's a couple of ways the US Powerball could change your life.
Get a New Car
The Koenigsegg CCXR Trevita is currently listed as the most expensive modern car at $4.8m. If we round up and value it at $5m, you could still buy 59 of these cars after winning the US Powerball 2020 January Jackpot. Mind you, that would require an upgrade on your garage.
Invest in a Pet
Break away from your mainstream neighbors and buy a new pet. Currently, the most expensive dog was sold to a Chinese businessman. The Tibetan Mastiff was valued at $2m.
Mind you, why not just forget about dogs and buy a tiger instead. Reports from the US suggest you can get one for $2,500.
Buy a Yacht
Now we're talking! Instead of putting any thought towards a new exotic cat, how's about you become the all-time party animal by purchasing a yacht. Now, I'm no yacht expert, but it seems to me that the more expensive it is, the more showboating (pun-intended) you can do. Here's a picture of the Al Mirqab, owned by the former Prime Minister of Qatar.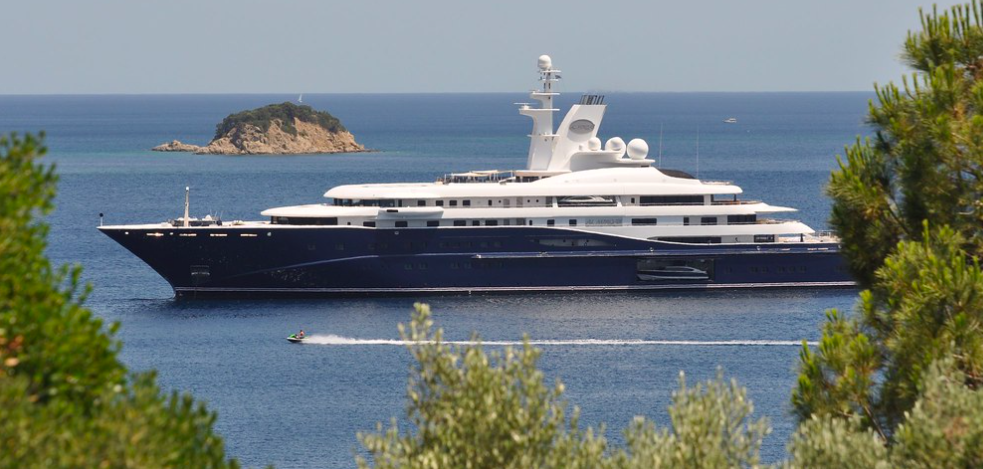 How to Win the US Powerball 2020 January Jackpot
This is it, the moment you've been waiting for. The US Powerball has historically been the biggest paying jackpot ever. It's certainly the biggest one of the new decade. And on the 16th of January, players from all around the world will have the chance to change their lives forever.
Having been initially launched in 2002, theLotter is the site to go to for participation. You can literally be almost anywhere in the world and create an account. Afterwards, you'll be able to access all online lottery sites in the US.
As for the US Powerball 2020 January Jackpot, there's still enough time for you to insert your lucky numbers and test the fates. Simply click on this link and we'll redirect you to theLotter US Powerball to win the $296m jackpot. If you're in need of some additional advice, check out our guide on how to win the jackpot (guaranteed).