A sport with more tradition to it than you can safely shake a stick at, cricket has long been a mainstay at the bookies like Bet365, one of the best online betting sites in the UK these days. In its various guises, both domestically and internationally, it can provide a great arena in which the smart gambler can make a mint with careful wagers. So if you want to know how to win money gambling on cricket we present seven things to keep in mind so you don't get stumped.
Pick A Type Of Cricket
Between Test matches, Twenty20 games, One Day Cricket events and the new 100 ball format some idiot in the UK thought was a good idea, you are spoilt for choice. Whether you want the slow burn of a five day struggle, or the flash in a pan that is T20 games, there will be something to suit any of you seeking to learn how to win money gambling on cricket, but do remember whilst some sides excel at one form or another, there really isn't a side which dominates all.
Choose A Side
Steering clear of blind jingoistic nationalism as a guide (a bet on cricket to support your home side is laudable but may not be the most profitable) it'll be important to check the recent form of the teams, especially in whatever format they'll compete. This, alongside checking out what stats their top bowlers and batsmen have been getting lately, should allow you to discern which side will be worth backing with your hard-earned as you learn how to win money gambling on cricket. 
Select A Wager
Those seeking how to win money gambling on cricket will quickly discover there are far more options than merely picking the winning side. Cricket is a statisticians wet dream made real, and so you'll be able to find books on everything from the exact score to the number of boundaries, from the bowling stats to the batting possibilities. Those who regularly bet on sports in the UK will know these often gain more rewards than simply selecting the victors on any particular day.
Bowlers vs Batsmen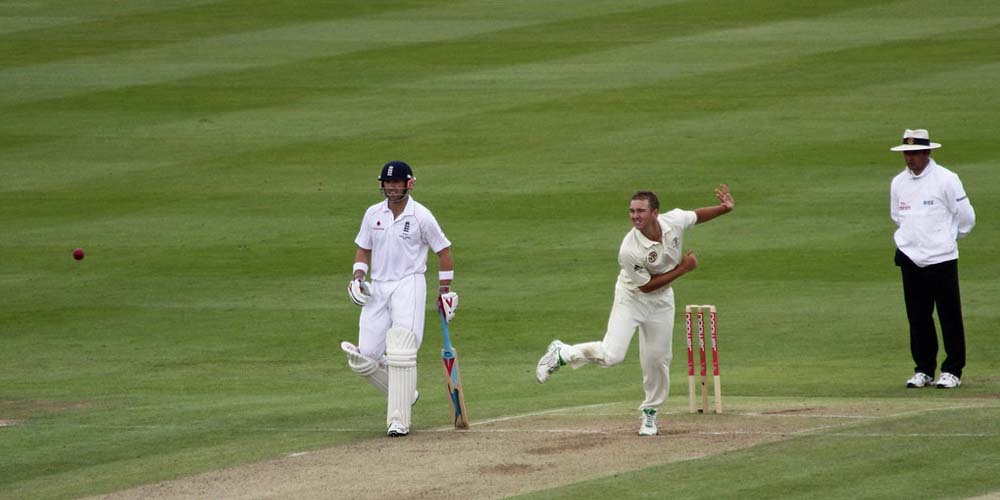 One of the great debates you'll find yourself having when you try to learn how to win money gambling on cricket is whether it is better to wager on the bowling stats a side might achieve or on the batting figures they'll produce. Bookies like Bet365 will, of course, provide cricket odds on both, and more besides, but you are urged not to get drawn into this argument and stick with whichever wagers have the best chance of success. Don't specialize till you know far more.
Competitions & Tournaments
Those taking advantage of UK gambling laws to start learning how to win money gambling on cricket will possibly want to begin their efforts with some of the major tournaments and competitions that are regularly held. The Ashes is the most famous but there are World Cup contests in each discipline and you can treat any international series as a competition apart and hone your skills concentrating on just two sides, developing the skills of research required.
Do Not Try To Understand The Rules
Between the ridiculous terminology bandied about, the archaically arcane rules, and a scoring system that would try the patience of a saint there is something to be said for those just starting out learning how to win money gambling on cricket to ignore them entirely. The stats and results arrived at will be just the same if you understand how they were gained or not, indeed you may wish to treat betting on cricket in the UK or anywhere else as an abstract not a sport per se. 
The Weather Complication
Rain often stops play in cricket – the whole "roof" thing having escaped cricket ground architects for years – so you will have to understand that whatever form of cricket you've chosen to wager on at Bet365, one of the best online sportsbook sites in the UK today, it could well suffer at the hands of fickle weather. This will be particularly painful should the Duckworth Lewis Method need be applied to discover who won a game severely interrupted by rain. No one understands it.