The Role of Luck in Gambling
Posted: December 10, 2019
Updated: December 11, 2019
Luck has strong hands

The relation of luck and superstition
While there are many types of gamblers, luck is something you can't disclose from your gameplay. And this applies to life itself. Either you are trying to make the perfect algorithm or using occult spells lady luck might run over your plans if you cross her road at the wrong time. No matter how prepared you are, the role of luck in gambling is inevitable. However, you can strengthen your chances. 
While online gambling sites in the US are offering tons of options to try and exercise your strategies, you should never forget about the role of luck.
The universal acknowledgment of luck
Ancient civilizations appreciated the role of luck or fate so much, that they added it amongst the mythological gods. 
They were right. Even in modern days, with all the achievement of technology we can hardly evade the impacts of luck or fate. If you want a brilliant demonstration of the overwhelming power of luck you should just hit up Tolstoy's War and Peace. Reading about Napoleon's campaign by the feather of Tolstoy, we can feel that the luck factor is mocking the composed planing mind. 
While there are many probability charts for roulette if you follow them blindly you will see the role of luck in gambling. 
Most of the odds and strategies will fail you
Even if you follow the most basic and bullet-proof strategy Martingale you have the chance to lose all your money. If circumstances are unfortunate, you can run out of your assets or you can hit the table limit. Every round the chances of black/red are 48.60% in European roulette. Statistics will prove that during a whole year the number of black and red rolls is going to be very close to each other. However, during the time when you sit at the table, you can easily run into cases where black rolls out 20 times in a row. You can skip the role of luck out of gambling if you have a huge amount of money and some scripts that are betting instead of you on the best spots through online casino sites in the US.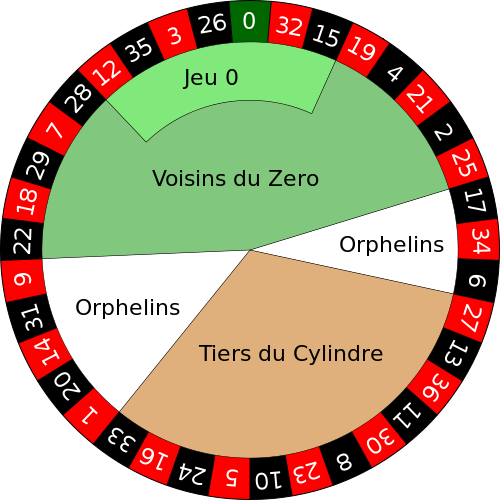 Watching the role of luck in gambling explains superstitions 
I know a true story when a guy had number 20 in the cloakroom entering the casino. He decided to put number 20 the next rolls were as follows. 2-0-20 he was lucky since he kept betting on number 20 for three times, but he would have gone bald if he quits his freit after the first or second spin. It's hard to stay rational when you see numbers rolling out in arithmetical orders or when the same number turns up 5 times in 7 spins. These anomalies are the jokes of lady luck. If you want to observe this with your own eyes just head to a local casino or just sit in for some spins at Intertops.