Banksy Identity Reveal Betting Odds – Who is the Notorious Graffiti Artist?
Posted: November 14, 2019
Updated: November 14, 2019
Massive Attack Robert Del Naja in the list with odds of 5.00

Robin Cunningham believed to be Banksy: 5.00

Gorillaz founder Jamie Hewlett is being listed at 6.00
"We're not hungting you, Banksy. We came with peace." Image source: Banksy [CC BY 2.0] / Wikimedia Commons
Banksy has been notorious for viral images with establishments on controversial subjects. The artwork is certainly powerful, however, the audience is always more curious about who the mystery guy is. Currently, there are three names that are in affiliation with the Banksy name; none of whom have confirmed the speculations. Banksy identity reveal betting odds have 3 names instead of 1.
Banksy consistently alarms the world with his art. In 2010, Banksy released a film 'Exit through the gift shop' which proceeded to win an Oscar nomination. The mischievous artist follows no certain rulebook, in fact, indulges in illegal graffiti art. Hence, anonymity is crucial to his cause, and some fans admit that not finding out his identity may be the best thing. Therefore, for over 2 decades Banksy has been successfully creating masterpieces all over the world.
Banksy identity reveal betting odds: Is Robert Del Naja the 'Rob' Goldie referred to?
Robert Del Naja is a member of the popular Trip pop band, Massive Attack. Del Naja is equally famous for being a visual artist and has numerous famous pieces which are a prominent feature in his band's artwork. While many proclaim Banksy to be the most popular graffiti artist, there are stark similarities between the works of these two artists; the most significant similarity being the usage of the stencil technique by both artists.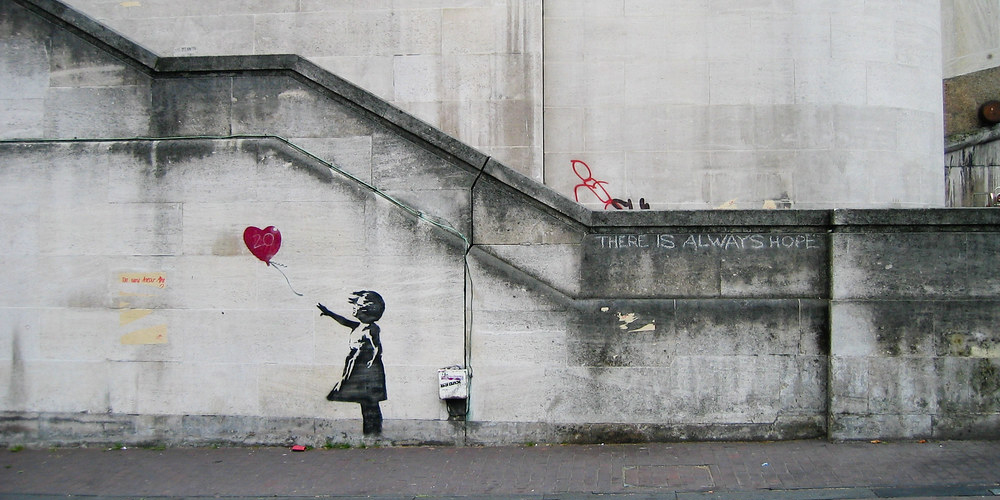 Sotheby's auction in 2018 took an astounding turn when Banksy's 'Girl with Balloon' began to shred as soon as it was sold. There were many speculations made regarding whether Banksy was personally present at the auction to activate the shredder. In addition. there were reports of Del Naja being present on the premises who left in a hurry.
Coincidently or not, there is a distinguishable pattern between the tour cities of Massive Attack and Banksy's artwork popping up. The synchronicity of these separate affairs has to lead many on Online gambling sites in the UK to believe that this might be the work of a single man. 1xBet has supporting odds for this theory at 5.00.
Banksy identity reveal betting odds: Robin Gunningham known at the local pub by the name 'Banksy'
Banksy has his identity linked with another 'Rob' who could possibly be the notorious graffiti mastermind. Robin Gunningham is a famous street artist from Bristol – known as Banksy's initial place for hanging out with his crew. The connection is certainly plausible.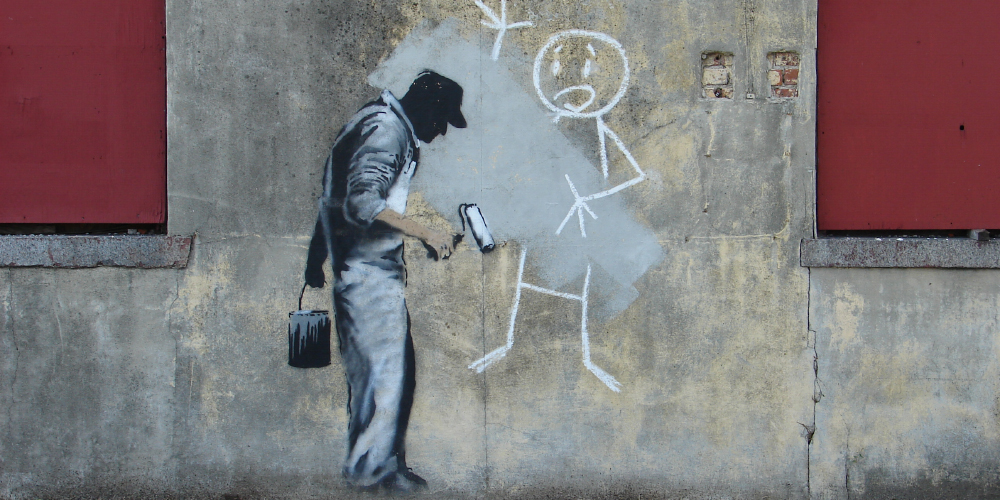 After Sotheby's, another suspect included in the investigation was Robin Gunningham. The multiple videos of the astonishing moment were later scrutinized by social media FBI and behold, another theory emerged. An observer reports that Gunningham was making a video of the entire fiasco from a vantage point which was eerily familiar to the one on Banksy's Instagram.
Online gambling news in the UK suggests that Robin Gunningham is most certainly Banksy due to local lores regarding the street artist. Old classmates of Gunningham have praised him for his excellent skills in the field. Furthermore, Robin was known as "Robin Banks' or 'Banksy' by the locals he hung out with. 1xBet has Robin Gunningham at similar odds as Robert Del Naja: 5.00.
Banksy identity reveal betting odds: Jamie Hewlett named as Banksy by a Forensics expert
Jamie Hewlett is from Sussex and is famous for creating the virtual alternative rock band, Gorillaz. Hewlett is also famous for being an exceptionally creative comic book artist. The anonymous forensic expert who went to Metro and dished out his observations and intelligence in the matter. The report unyields the numerous connections between Banksy and Hewlett. The most important one being the owner of all companies which have affiliation with the mysterious street artist.
Despite all the links directing towards one conclusion, Joanna Brooks, publicist for Banksy replied to Metro 'I can confirm that Jamie Hewlitt is not the artist Banksy'. Whether the spelling mistake was a deliberate error to conceal his identity or an act of genuine dismissal, it is up for discussion.
A woman in Israel has claims of capturing Banksy on camera outside The Walled Off Hotel. The video shows a guy working with stencils and upon noticing the camera attempts to hide his face. The person in the video depicts an uncanny resemblance to Hewlett. The video on social media aided in giving Hewlett odds of 6.00 at 1xBet.
GAMBLING News -
November 2022