Or will his next step be a failure? Will Juventus keep their throne in Italy? Can they finally sit on top of European football as well, now that they captured the best scorer of all time? Check out our arguments and bet on Cristiano Ronaldo!
Online sportsbook news sites in Italy and Spain have been all about the Cristiano Ronaldo transfer rumours these past few days. Yesterday it was finally made official, the rumours turned out to be true and became Cristiano Ronaldo transfer news: Ronaldo is leaving Real Madrid as the Portuguese crack signed for Juventus.
Will Ronaldo win the domestic trophies for Juventus?
The rumours of Cristiano Ronaldo joining Juventus actually turned out to be true which gives us a whole new perspective on Italian football. Okay, not entirely. Serie A and the entire nation is dominated by Juventus in the past few years. Now they purchased the best scorer in the universe which is likely to make them even more competitive.
If you check out the betting markets at sites in the online sportsbook directory, you will see around 1.40 odds for Juventus to win Serie A. Their biggest competitor is AS Roma. Their Serie A 2019 winner odds are 7.50. As you can see, with or without Ronaldo, Juventus rules Italy and it is unlikely to change after the super transfer. However, Juventus might have different goals with this signature…
Can Ronaldo win another Champions League?
And that different goal must be to finally win the Champions League. Juventus made it to the UCL Final twice in the last 3 year, but they lost both legs. Once against Messi's Barcelona in 2015, then against Ronaldo's Real Madrid in 2017. Now they got one of the greatest football players alive, and they can only hope for a better outcome this time.
https://www.youtube.com/watch?v=HafYtNCDvc8
Can Ronaldo help Juventus reach another Champions League final, and if so, can Juventus win the Champions League next year? Can Ronaldo help another team sit on the throne of European club football? Do you believe the Portuguese, at the age of 33, will still be capable of such amazing performances?
Well, if you do have such expectations towards Cristiano Ronaldo, you better bet on Cristiano Ronaldo! Juventus are still one of the strongest teams in Europe and hence they are favourites to win Champions League 2019. If you want to bet on Juventus to win the Champions League, you will see 8.00 odds for Juventus to win Champions League 2019. The biggest favourites to win Champions League next year are Man City and Barca with 6.50 and 6.00 odds respectively.
Should you bet on Ronaldo's 6th Ballon d'Or?
Ronaldo has nothing to be ashamed of, but his EURO winner Portugal team was disappointing at World Cup 2018. However, Ronaldo's top class performances in the Champions League still has to be a factor when it comes to picking the Player of the Year. And Ronaldo is the best candidate, as he has been since 2015.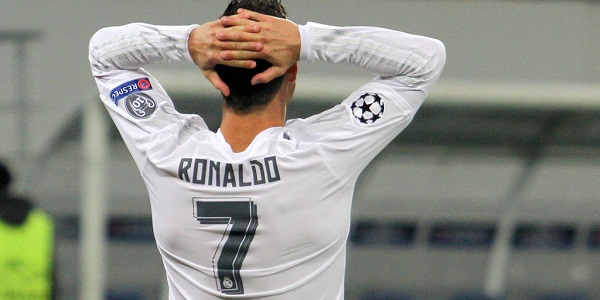 Will Ronaldo win Ballon d'Or again? Should he win the individual award this time again, or does he have better candidates? You can check GamingZion's Ballon d'Or betting preview, or you can just join Bet365 Sportsbook and bet on Cristiano Ronaldo to win another Ballon d'Or – the odds are 1.20, while those for Messi are 9.00.