Image source: Flickr
A bet on Keir Starmer to be the next Labour leader will only get you 1/20 odds at Bet365. This barely makes it worth taking advantage of UK gambling laws to pick up. However, just because that's the accepted wisdom, doesn't make it so. Not in British politics. Not anymore. Jeremy Corbyn surprised everyone last time round, and there are still two other choices in the pot. So can Lisa Nandy or Rebecca Long-Bailey stop a knight of the realm leading the working-man's party? 
"There are three very clear priorities." Keir is all business. "The first is uniting the party." Which makes it sound a mere bagatelle. So, it won't be. The Labour Party loathes itself at the moment for losing to Boris Johnson. Healing those wounds will take quite a while yet. "We have to have a leader who is capable of bringing people together." By which he means himself. If confidence was all that counted you could bet on Keir Starmer to be the next Labour leader without a qualm.
However, it's not all about confidence. A bet on Keir Starmer to be the next Labour leader is a wager the Labour grassroots want him. You simply can't be sure they do. Sir Keir Starmer. He's been knighted. To some old Labourites, that's just not acceptable. He knows that. So avoids it. "The second is to be the most effective opposition against Boris Johnson." He says by way of distraction. He's good at that. That's why online betting sites in the UK have him as favorite.
Next UK Election Most Seats

Greens – 80/1

Brexit Party – 80/1

Liberal Democrat – 40/1

Labour – 6/4

Conservative – 4/6
Labour Membership Could Surprise The Bookies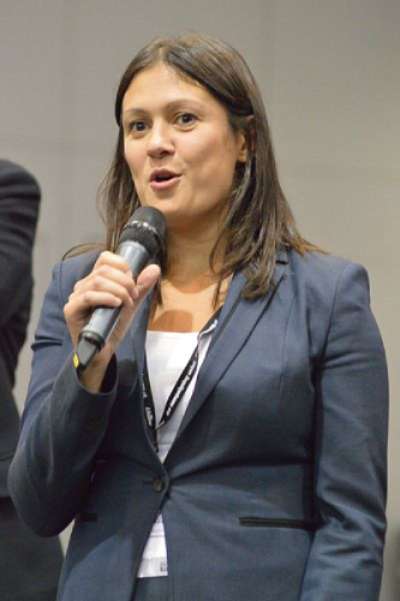 Smooth, erudite and emollient Keir couldn't be less like Jeremy Corbyn if he tried. The problem is the Labour grassroots are notoriously bloody-minded. A trait to which Keir Starmer appealed. "Then we've got to forge our way towards actually winning the next general election." He said firmly. A bet on Keir Starmer to be the next Labour leader is to bet that this lack of substance won't matter. That details are no longer applicable in politics. It's not a wager I'd like to make.
So, given the odds on Lisa Nandy, she might almost be worth a punt. You know, just in case the party members pull another Michael Foot. She currently gets 20/1 at the Bet365 sportsbook. That's massively outside, but could just be the bookies missing the point. They did with Brexit, and with Trump, so why not this? Politics seems to go out of its way to prove the bookies wrong at every given opportunity. So you have one. Albeit it quite a risky punt really.
Bet On Keir Starmer To Be The Next Labour Leader At Bet365
I mean, sure, you could bet on Rebecca Long-Bailey. At 11/1 on the Bet365 sportsbook, she's a compromise. Not very Corbynite, but not a monarchist shoulder tap victim either. Also, the Labour party's members rarely show signs of compromise. So you could well see her reduced to third place come April. This is a battle over the soul of a party ripped asunder. The election loss has left it broken. A bet on Keir Starmer to be the next Labour leader is to wager that he's the choice to fix it. Or try to.
Labour Leadership Odds

Lisa Nandy – 20/1

Rebecca Long-Bailey – 11/1

Keir Starmer – 1/20
Whilst Jeremy Corbyn is to blame for the loss, whoever takes over will shoulder the blame for the aftermath. So, this job might not last beyond the next election. You can bet on Keir Starmer to be the next Labour leader but you shouldn't bet he'll keep it long. Just long enough to get himself a seat in the House of Lords I suspect. So, if you're tired of that ho-hum bet on sports in the UK, why not punt a bit on the opponents facing Keir. It's a bet on British politics being as insane as it looks.