The Balkan State recently charged a Bulgarian gambling czar known as "The Skull" with organizing a crime group, extortion, and attempted bribery. He was facing charges in absentia, as it appears he fled the country. But just today, 2nd Feb, he found himself in custody in the United Arab Emirates under a European Arrest warrant. He awaits deportation.

Introduction: Bulgarian Gambling Csar
"Until a court decision, none of the completely random charges against me are true," Bozhkov said on Thursday. He said that he and his businesses have always paid all necessary taxes. He went on to accuse the Bulgarian authorities of illegally confiscating his property. This includes parts of his collection of more than 3,000 archaeological Tracian artifacts.
"Infamous Gangster"
As one of Bulgaria's richest men, the Bulgarian gambling czar, Vasil Bozhkov,  has an estimated fortune of $1.5 billion. Online gambling news in Bulgarian says that he has many business interest include casinos, lotteries, media outlets and over 30 other companies. These include the Bulgarian football team, Levski Sofia, which is the country's most successful soccer team. In a 2009 a US diplomatic leak by Wikileaks, refers to him as ""Bulgaria's most infamous gangster." That report was by the then US ambassador to Bulgaria, John Ordway. It mentions that Bozhkov was moving away from illegal activities and into more mainstream and legitimate business ventures. But it also says that he still has a hand in "money laundering, privatization fraud, intimidation, extortion, racketeering, and illegal antique dealing." Though not with online casinos like 1xBet Casino.
Endemic Corruption
Last week, around 16 officials from the government's own Gambling Commission were put under arrest. This was after prosecutors made a raid on the National Lottery headquarters and other companies under Bozkhov's control. Ivan Geshev, who is Bulgaria's chief prosecutor, said that the charges to Bozkhov are related to financial improprieties with regard to the country's National Lottery. Even though this is a private company, which is owned by the billionaire, the authorities are trying to trace the whereabouts of around $118 million. This is missing in lottery fees and local taxes.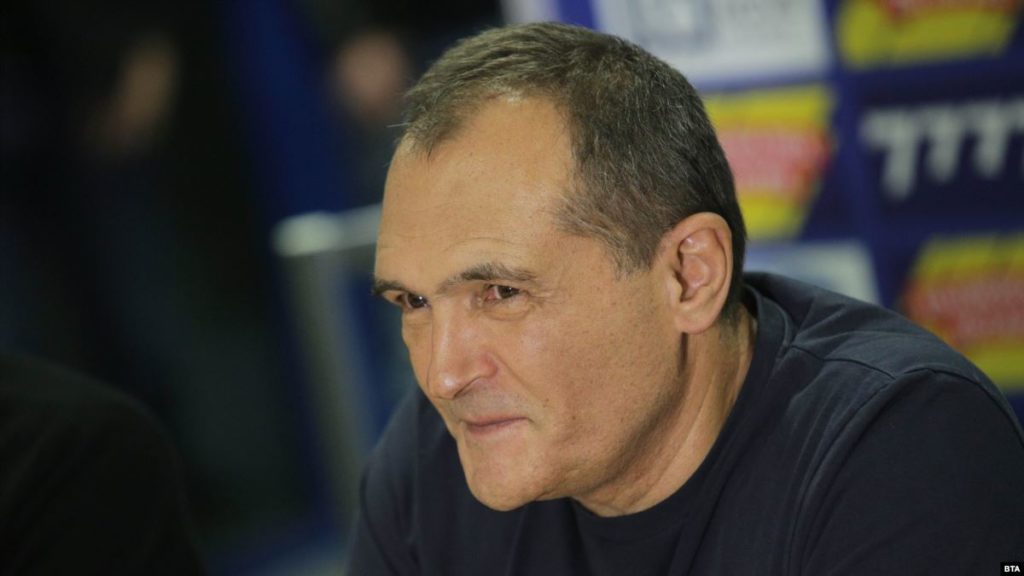 Bulgarian Gambling Czar: Oligarch Does a Runner
We will make every effort to take Bozhkov to court," Geshev told Reuters. "This is another oligarch who has fled Bulgaria. I do not know where Bozhkov is, but I know he is not in the country." On Thursday last week, the Skull (nicknamed for his distinct facial bone structure) called the local TV station to protest his innocence. "Nobody was looking for me, I do not know about any charges," said Bozhkov. "I am not a criminal … I'm ready to show up immediately if they want me. Of course I have something to say, in my opinion there is a gross violation of the laws. Everything is paid for in adherence with the law," he added. Now he's in custody in the UAE, he'll have a chance to put his side of the story to the judge directly.
Private Lotteries Banned
On the same day, the Bulgarian parliament voted to ban all private lotteries. It also voted to revoke the licenses for the National lottery. Luckily they haven't touched online gambling sites in Bulgaria. Unsurprisingly, Bozhkov has accused authorities of trying to strong-arm him in order to take over his businesses. Of all the EU members, Bulgaria is the poorest. There is a common saying in the country, "Every country has the Mafia. But in Bulgaria, the Mafia has the country." The EU has put continuous pressure on the government to eliminate mafia influence, particularly among it's own governmental institutions. There is hope that the charges against Bozhkov, who many consider untouchable, mean that Bulgarian lawmakers are really trying to tackle the "Mafia State." But don't hold your breathe. Meanwhile feel free to check out 1xBet Casino.