Blackjack or 21 is one of the most well-known casino games. Moreover, not only the game is quick, but you can learn how to play it easily. Today we are going to take a look at the traditional version of blackjack with a 52-card deck without two jockers. Welcome to the live casino blackjack guide.
Objective of the game
First and foremost, when you are playing blackjack, you play against the dealer. If your hand is higher than the dealer's hand and it doesn't exceed 21, you win. Exceeding 21 is also called busting, and if a dealer busts and you don't, then you also win the game. However, if you bust, you lose your wager even if the dealer busts as well.
Card values
Learning the card values in blackjack is very simple. Numbered cards from 2 to 10 are counted accordingly, while all the picture cards have a value of 10. The only exception is an ace – it can be counted as both 1 and 11, depending on what is better for your hand. For instance, if you have a hand with an ace and a 4, it can be either 5 or 15. Any hand with an ace is also called a soft hand due to its flexibility. Additionally, any other hand is called a hard hand.
The best-case scenario is when your hand is higher than the dealer's hand without busting. The most powerful combination is a hand with an ace and any pictured car, for example, an ace and a jack. This hand is called a blackjack. If you are dealt a blackback, you win automatically. However, if a dealer also has a blackjack, you get a push.
Live casino blackjack guide
At the beginning of the game, the dealer deals 2 cards for everyone. All the cards are face-up, except for the dealer's last card. Now, here comes the strategy. If your first hand is not a blackjack, you will have a few playing options.
The first option is called hitting, where you can ask for as many cards as you need until you either stand or bust. The next one is standing – if you like your hand and you don't want any extra cards, you should simply stand. However, if you want to go further, you can always double down. Doubling down means making the second bet and receiving only one additional card. Keep in mind that the second bet should be equal to the first one. And also make sure you have a higher hand than the dealer before doubling down. Although a lot of people are scared of increasing their bet, doubling down with an advantageous hand is a part of a basic blackjack strategy, which will bring you profit over the long run.
Finally, if you have two cards of the same value, you can split your hand. This basically means that you will get another hand and play with two separate hands. This option, however, requires an additional bet.  If you have a pair of aces and you decide to split them, you can't hit.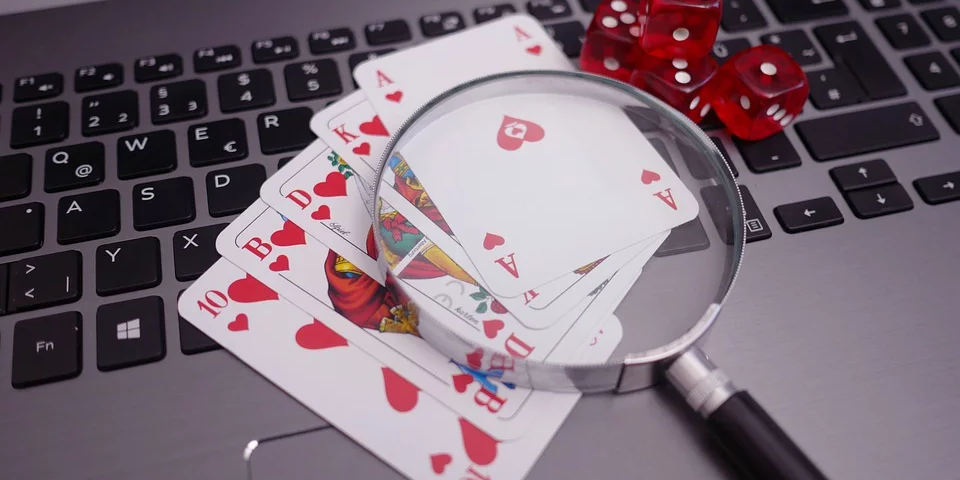 Rare options
Some casinos allow their players to make insurance bets. If the dealer's first card is an ace, you can place an insurance bet on the special line in front of you. An insurance bet is always a half of your original bet and it is paid 2 to 1. So in case, the dealer does have a blackjack, you will lose your original bet, but neutralize the loss with an insurance bet. If you are new in the game, it is better to avoid this bet.
Finally, although the last playing decision is very rare, some casinos offer the surrender option. If you have a bad hand, you can surrender before the dealer reveals their second card. In that case, you lose half of your bet and go on to the next round.
Hand signals
In order to play blackjack in live-based casinos, you will also need to learn hand signals. For instance, if you decide to hit, just gently tap the table in front of your hand. In case you decide to stand, you should wave your hand over your cards. If you place another bet next to your first one and point an index finger out, it means that you want to double down. Finally, if you want to split, place another bet outside the betting box.
Payouts
Usually, every land-based casino pays 1 to 1 for every winning hand and 3 to 2 for the blackjack. Don't play if the casino offers the 6 to 5 payout for the blackjack. Doubling down also means that you get a payout for both of your bets. Usually, online casino sites in the UK offer better payouts than the land-based casinos, so don't miss online offers.
Is it that simple?
Well, although blackjack is a game of luck, there are a few reasons why casinos have a slight advantage over players. The game is designed in the way that the player always reveals their cards first. For instance, when both the player and the dealer bust, the player is the one who loses. If you play blackjack occasionally, you can get lucky and win over the short course. However, if you want to make money on blackjack, learning strategies and counting cards are going to be essential steps. By the way, your only chance to beat the house if you play one of the online live dealer casino games.
Playing blackjack online
Using what you have just learned in the live casino blackjack guide, you can easily try your new skills by playing blackjack on online gambling sites in the UK. For example,  Bet365 Casino offers both classic and live versions of the game. The casino also grants great welcome packages, so check out our review on Bet365 Casino to learn more.