Nike Yeezy Betting Odds – Nike And Kanye Collaboration?
Posted: September 30, 2022
Updated: September 30, 2022
Bet on the next Nike Air Yeezy's name

Will Kanye West work with Nike again?

Nike Yeezy betting odds
Who again if not Kanye West? This time, we are not talking about drama. Well, not entirely. Because leaks are suggesting that Nike Air is working on the third Nike Yeezy edition. However, if you are a sneakerhead, you probably wonder: Isn't Kanye West working with Adidas? Yes, he is. Because he had a major drama with Nike not wanting to pay him for his design. Therefore, he decided to create the legendary Adidas Yeezy edition.
However, Kanye is not one to hold long-term grudges. Just look at the way he found peace with himself and Drake. Therefore, a third Nike Yeezy is not impossible. The online sportsbook sites in the US love Kanye West. This is why we have our own Kanye West betting guide.
Nike Yeezy Betting Odds
Before we would begin to dissect the genius mind of Kanye West. First, let's talk about the reason why we have Nike Yeezy betting odds. Because there were leaked blueprints for a Nike Yeezy 3. However, the blueprints alone are not enough for the internet to blow up. The real reason behind this debate is the Unreleased Air Jordan 6 Donda. According to Sneaker News, the unreleased collaboration piece is up for sale. Well, you can buy it for $3.5 million. Let's review the reasons why it costs so much:
Unreleased piece. Unique, exclusive, and rare

Kanye Worked with Louis Vuitton, BATHING APE, Nike, and Adidas

The sneaker is called "Donda" to honor Kanye West's mother

The design is perfect
Recent News About Kanye West
Before we would talk about the Nike Yeezy betting odds. First, let's review the recent news about Kanye West. Therefore, we couldn't write such an article without talking about his recent updates. We all know how recent events inspire the decisions and creations of artists.
Everyone speaks about what and where Kanye is. But no one asks: How is Kanye? Well, even if you are not a fan, you will be able to bet on one of his personal life dramas soon.
According to the US Magazine, Kanye West is still processing his divorce from his former wife, Kim Kardashian. His latest drama is that he asked their daughters to not let Kim's mother drag them into photo shootings the same way she did with Kim and her sister. To make peace with her former mother-in-law, he changed his profile picture to her image.
Will Kanye And Nike Collaborate Again?
You see the question for yourself. However, we have an even better question. Will Kanye Continue To Work With Adidas? The answer to both is yes. Because Kanye West's deal with Adidas has been nothing but fruitful to his brand and business. While departure from companies is not a dramatic step. Kanye West is probably not going to leave the company that gave him the credits and the creative freedom he wanted.
However, unique collaborations with Nike are not impossible. Furthermore, they still own the released Nike Air Yeezy name. Therefore, they can very much release a new edition with some smaller agreements or branding tricks. The Nike Yeezy betting odds are about the name of the next edition.
The Nike Yeezy Betting Odds
Let's review the Nike Yeezy betting odds. However, we have a fair warning that it is extremely easy to place a bet. This is a market available at Bovada Sportsbook. All you have to do is to register, and obviously, you should pick the obvious answer. However, if for some reason any of these weird names gets picked.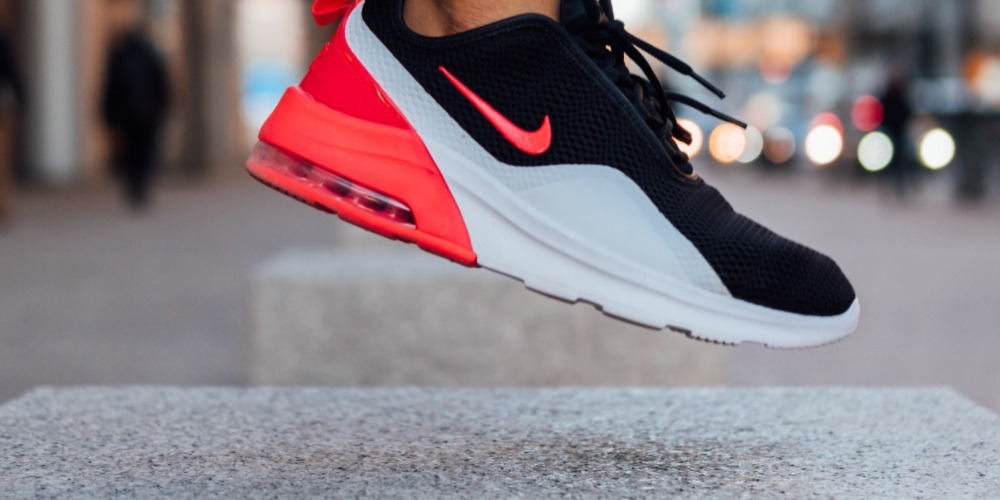 Then you can get things such as +2000 on "Yeezy Street". Furthermore, this bet is not going to expire. Therefore, it debates the next Nike Air Yeezy. Even if it will be released in 30 years, you will win the bet if your guess is correct. Keep in mind that this one is not about Adidas.
Air Yeezy III -1000

(the) Yeezy 2000 +1600

Yeezy Ye +1600

Yeezy Street +2000

The Big Yeezy +2500

(the) Yeezy Tiger +3300

Yeezy Does It +3300

Yeezy Breezy +4000

(the) Yeezy Money +5000

Yeezy Said Then Done +10000

Yeezy Like Sunday Morning +15000
Our Predictions
Now that you know the Nike Yeezy betting odds. Let me remind you again, that this is not about Adidas. Therefore, we have to review the name of Jordans and Nikes to understand the name branding. However, if Kanye West is collaborating with Nike, then we should review the Adidas Yeezy names too. According to Sneakerfiles, the next big thing for Adidas is the "Adidas Yeezy Boost 350 'Pirate Black'"
Adidas' names are much more commercial and easy to remember for hypebeasts and sneakerheads. However, Nike's names are usually more iconic and catchy. If the collaboration happens, our prediction is the following:
It will be the simple "Air Yeezy III".
However, placing a bet on "Yeezy Street", or "Yeezy Does It" might be worth it. But only for those who love to take risks.
Concluding The Nike Yeezy Betting Odds
We told you everything you need to know about the Nike Yeezy betting odds. Let us review the whole article if you prefer TL; DR-s. Kanye West left his partnership with Nike in the early 2000s and switched to Adidas. He invented the incredible Adidas Yeezy. However, recently his unreleased Nike "Donda" is for sale. Knowing his entrepreneur side, this might be a test to see if people would buy a new Nike Yeezy.
You can bet on the name of the next Nike x Kanye West sneaker collaboration name by registering at Bovada Sportsbook. We know from Arsenal's sponsorship deal with Adidas that the fashion business is more complex than we see it. Because if something would sell for billions, Kanye will swallow his nearly 10 years old grudge against Nike.
GAMBLING News -
December 2022