Why the Online Gambling Market Will Be Huge in 2020
Updated: January 30, 2020
The gambling market is rapidly growing

African nations have embraced the inevitable

Women are the next growth metric
To be sure, the online gambling market will be huge in 2020. Just think back, it doesn't seem that long ago, when in order to have a punt, you'd be needing to get yourself to the betting shop or casino. I mean, like actually drive your lardy ass there. To a physical location. How quaint! But thanks to the reach of the Internet, those days have gone the way of the horse drawn carriages, Blockbuster Video and burning witches.
Introduction: Online Gambling Market Will Be Huge in 2020
Today, you can be sat at home, log in, have a flutter and get your winnings paid out with the ease of an online money transfer. Easy peasy. In 2019, according to the Gamblers Daily Digest, the gambling market was valued at $46 billion. By 2014, that'll be $94 billion. Of that revenue, 61% comes from internet betting. And 71% comes from mobile phones.
Tax, Tax And More Tax
The rollout of online gambling across the globe has been unstoppable. Keen to get hold of a new stream of tax revenues, Governments have been quick to adopt laws that enable the public to enjoy what was once considered a "sin". The UK was the first to jump on this lucrative bandwagon and saw the opening of the world's first sports gambling exchange. Online sports book news in the US says, that in spite of still struggling with various "sin" taxes, is gradually coming around to allowing online betting. Though it's still on a State by State level and not permissible across the country. Having said that, more and more States are seeing the benefits of extra tax revenues.
World Wide Reach
Of course, with the internet having a global reach, you can be in one country and bet in another. For example, citizens of both Australia and Canada can place bets in offshore casinos. Gambling hubs like Macau, with both land based and an online gambling presence can offer the best of both worlds. Even Muslin countries like Malaysia and more recently, the Philippines have started to encourage online gambling. One online casino that's growing very fast is Bovada. They offer a massive number of games along with bonuses and a generous points system. Also because they accept the cryptocurrency, Bitcoin, it means that players can fund and cash out from anywhere in the world. Bovada is what the the future looks like.
Sports Benefits
Thanks to the steady growth of online gambling, some of the money generated had flowed back into various sporting and racing events. For example, it's difficult to watch a UK football match without being bombarded by a plethora of sports betting advertisements. But the actual sports see a huge upside, with greater funds now available to spent on facilities, players and TV rights. Betting companies have become the new power players in the arena of virtually all sports. With an eye on the cash prize generated by gamblers spending from the comfort of their sofa, it's no surprise that these businesses are becoming household names and brands.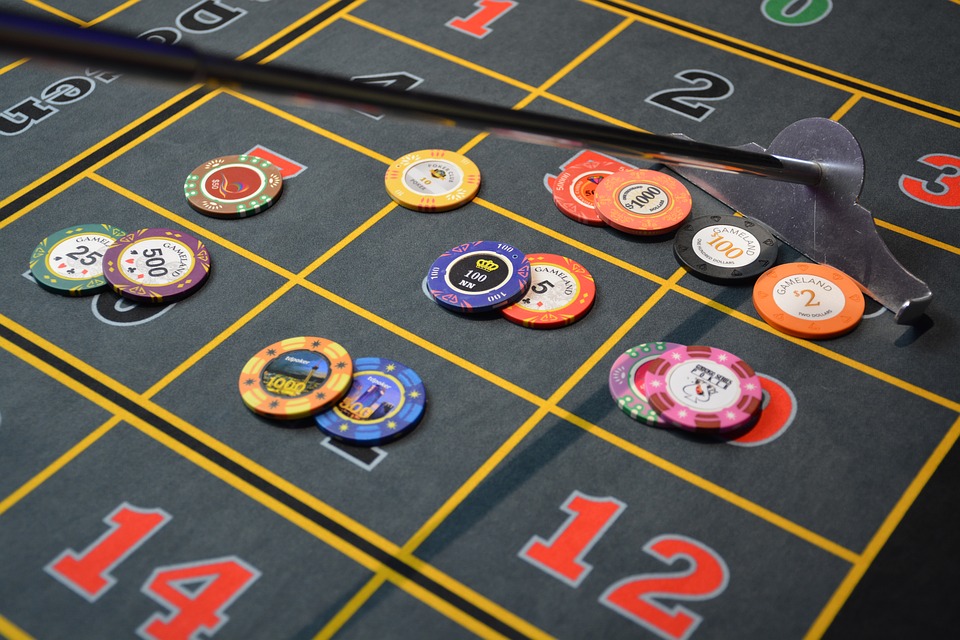 Expansion in Africa
The online gambling world isn't limited to the Western hemisphere. Africa is now a major player in the gambling world market place. For example, in South Africa you can find Sun City. it's an all in one resort for the whole family. There are golf courses, shops and restaurants. But the base is built on gambling. In Botswana there's the Grand Palm Casino. In Kenya there's the Casino Flamingo. Then in Namibia there's yet another gambling hub. According to Forbes Magazine, major casino brands are opening up new venues from Morocco to Uganda.
Major Trends
There are 5 major trends affecting the gambling market place. These combined will see a huge increase in revenue projections. Business Wire says these are:
Growth in the number of women gambling online
Increased credit and debit cards penetration
Changing habits among gambling consumers
Reliance on alternative cash options
Changes in marketing strategies
Conclusion: Online Gambling Market Will Be Huge
It's clear that the gambling market place is still rapidly expanding. Probably the largest positive change is the entry of women gamblers into the arena. Coupling this with the ease of moving funds, along with a relaxation of previously draconian anti gambling laws, in particular with regard to online sports book sites in the US, and we can see a bright and profitable future for the industry.
GAMBLING News -
December 2022