Peter Crouch Shares Funny Short Stories About Football Players in his New Book
Posted: September 12, 2018
Updated: October 25, 2022
Hitting on your teammate's GF is probably not a good idea

I wish I had enough money to forget about my Porsche!

"I hate football, only in it for the money"
Peter Crouch wrote a book in which he tells us short stories about football players, which is probably the funniest thing about football in quite a while.
It's easy to like this Peter Crouch guy. After signing for Liverpool, a reporter asked him what he would have been, if he failed to make it as a professional footballer. His answer became a legend: "Probably a virgin", he said. Now you have an idea about Peter Crouch and the kind of personality he has.
Who wouldn't want to read the book he wrote? Especially a book in which he wrote short stories about football players he personally played either with or against. His book brings the world of a professional football player closer to us, everyday readers, who can only imagine what it's like to be a pro footballer.
Assou-Ekotto: "Man do I hate this game!"
You can imagine that being a professional sportsman, together with all its awesomeness and the even more money that comes with it, there are lots of sacrifices as well. But who cares, you do it to be able to make a living doing something you love. That's the case when it comes to most football players, but Benoit Assou-Ekotto is not among them.
You know how footballers have to watch out what they eat, in order to be in perfect shape all the time? Now Ekotto went to team lunches before matches, bringing his own food. His menu consisted of croissant, hot chocolate, Coke and crisps. Everything you're forbidden to eat when you're a pro and you give a damn about that. On matchdays, minutes before kick off time, he had no idea which team they were going to play against. This guy played in the Premier League.
Pennant forgot he had a Porsche…
Another one of his funny short stories about football players is about Jermaine Pennant. The winger played for Real Zaragoza before joining Stoke City and becoming Peter Crouch's teammate. They have been training together for weeks when the Englishman received a phone call.
It was a Spanish number. In fact, it was from his former employer, Real Zaragoza CF. "Hey, Jermaine, how are you? Don't you miss your Porsche? It's been in front of our stadium for weeks. Don't you want it back?" I can only imagine this conversation. Pennant simply just forgot he had a Porsche which he left in Spain. Like a random person leaves his socks.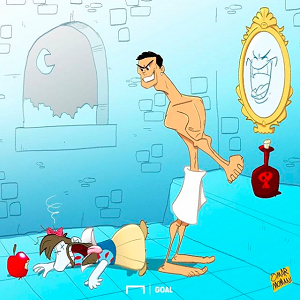 Cristiano Ronaldo: "I'm so beautiful!"
Peter Crouch would listen to short stories about football players too. He was never in the same team with Cristiano Ronaldo, so he had to rely on what he heard from his England teammate, Rio Ferdinand. And Rio Ferdinand had some interesting things, some pretty funny football player stories, especially about Man Utd legend Cristiano Ronaldo.
According to Ferdinand, Ronaldo would stare at himself naked in the mirror in the dressing room, stroking his hair, telling everyone how beautiful he was. "But Messi is a better player than you" – Man United players told him, just to play with his ego. "Who cares? He's not even close to be this beautiful!" – the Portuguese didn't mind his teammates' words too much.
In addition, time worked in favour of Cristiano Ronaldo too. The later Real Madrid, and current Juventus star is on the edge of winning his 6th Ballon d'Or award in January. He won the last three Champions League titles, aiming for his 4th one, with his new club this time. His name is on top of all online sports betting sites in the UK. You should click on Bet365 Sportsbook to bet on Cristiano Ronaldo's season achievements. UCL winner, Serie A top scorer? Pick your favourite for the beautiful man.
Embarrassing stories about Peter Crouch
Obviously, his book's intention was not to humiliate his friends and former partners. It was to let us know more about the world he lives in. About the everyday life of a professional football player, which he is. And as part of the world he talks about, he wrote not only short stories about football players he played with. He also shared some formerly unknown stories about himself.
And some of them are pretty embarrassing. Remember this guy said he'd probably be a virgin if it wasn't for football? Now, this guy was staring at a hot Spanish chick at the bar. She was smiling at him, at least that's what he told his Liverpool teammate Jamie Carragher, and showed which girl he was talking about. The CB laughed and called the rest of the squad.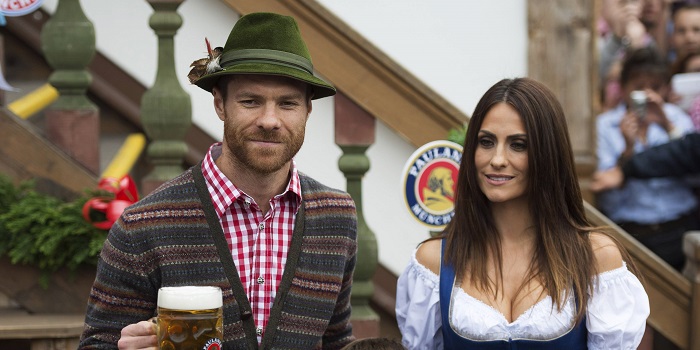 "Listen what he says." And so Crouch told the entire Liverpool squad that he was, in fact, going to make a move on that girl because she was into him. Word after word it turns out that poor Peter was talking about the wife of his team's best player, Xabi Alonso. Crouch didn't manage to score that Spanish-looking girl who was smiling at him at the reception.
More funny football stories to come?
Peter Crouch is still playing, at the age of 37. He's still at Stoke City. This means, should his book become a popular success, he might come up with a sequel and even funnier short stories about football players. And if not, we will still have a chance to bet on Crouch to score at the best online sportsbooks in the UK for a while longer!
GAMBLING News -
December 2022