Will you need to mortgage a kidney to buy strawberries and cream this year?
Can Gabine Muguruza beat those 7/1 odds and defend her title on Centre Court?
Should you bet on Wimbledon champion Roger Federer to win at just 7/4?
Could Serena Williams or Novak Djokovic overturn the bookies expectations
In the supposedly leafy suburb of London that is SW19 they're gearing up once again for Wimbledon, a sporting event as British as queuing, complaining and believing lies about Brexit. Having run for 141 years it has become a fixture on the calendar alongside the Australian Open, US Open and French Open as one of the four cornerstone Grand Slam events. You can bet on Wimbledon in its 132nd edition to see the usual strict dress code for the players, have an inevitable Royal visit and be well worth betting on.
Of course there will be many there for the social side of the occasion, the tennis a mere excuse to be seen eating overpriced strawberries and cream (last year they got through 34,000 kilos of Strawberries and 10,000 litres of cream) in an exclusive atmosphere where ticket prices tend to prevent many of the real fans attending the event. The facilities are, like UK gambling laws, as old as the hills, strangled by geography, history and a lack of alternatives anyone would ever agree to. Tradition trumps practicality.
Strawberries, Cream And Pure British Whimsy At Wimbledon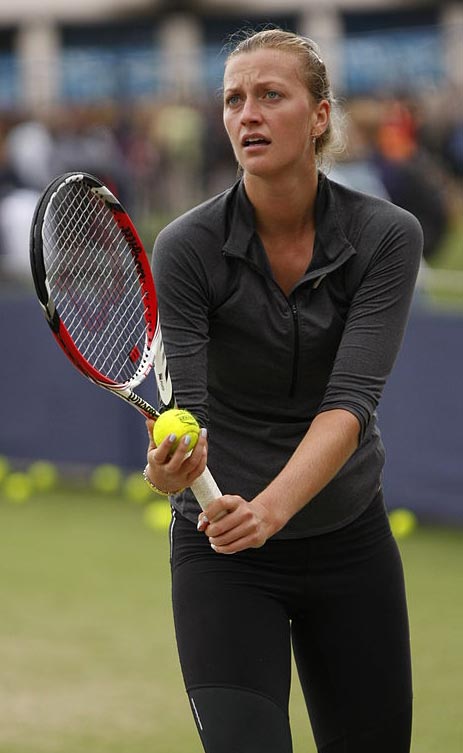 So at the last of the four major Grand Slam tournaments to still use grass true fans will spend days camping out, queuing for the few tickets on the pavements of this corner of London, fending off drug dealers, thieves and Sky News camera crews in equal measure whilst the rest of us wait for the TV coverage to start, and you can bet on Wimbledon from the BBC to crank up the posh voices and Laura Ashley summer dresses till Middle England is satisfied the plebs haven't taken over their country.
Swiss master Roger Federer is back to defend his title, and is favorite to do so, and whilst Gabine Muguruza from Spain is back in the Women's championship her odds of getting two wins at Wimbledon in a row are a way behind Roger's. A bet on Wimbledon for Federer to win will only get you around 7/4 at Bet365 whilst Gabine scrapes up a scant 7/1 to be victorious, only third favorite, and isn't therefore the best bet on sports in the UK, or even on women's tennis, you can make right now.
Bet On Wimbledon 2018 At Bet365 Today
The favorite on the women's side of the net is, at Bet365, the 4/1 shot Petra Kvitova with the familiar form of Serena Williams hard on her heels at 11/2 just ahead of Muguruza at 7/1, placing all three of them way ahead of Angelique Kerber and Simona Halep on 12/1 with Slone Stephens, and the trio of Karolina Pliskova, Madison Keys and the controversially pretty Maria Sharapova on just 14/1 to win the women's title, but you can bet on Wimbledon to supply some of the best women's tennis this year.
Federer being the favorite won't make UK gambling news headlines as it's just a little to be expected, and at 7/4 he's significantly ahead of Novak Djokovic on 9/2 and head and shoulders above Marin Cilic or even Rafael Nadal on 7/1. Which should you back if you bet on Wimbledon this year? Well that's up to you but with his form showing no sign of abating and Djokovic still looking a tad slower than he should Federer is probably as good a bet on Wimbledon as Serena Williams in the women's game.