The 2022 KHL Betting Predictions Foresee a CSKA Moscow Win
2022 marks the 14th season of the Kontinental Hockey League

The bookies are in favour of a CSKA Moscow win 

Avangard Omsk look to defend their title 
If you're looking for top international ice hockey leagues to bet on this year, then look no further than the Kontinental Hockey League. What's more, you can get in on all the league's top action with the latest 2022 KHL betting predictions and odds. 
The 14th season of the Kontinental Hockey League will run from September 2021. On this occasion, 24 teams from Russia, China, Finland, Kazakhstan, Latvia, and Belarus will compete for the 2022 title. So far, the 2022 KHL betting predictions foresee a win for CSKA Moscow. Let's see how their odds of winning stand against some of the 2022 hopefuls on Bet365 Sportsbook:
| | |
| --- | --- |
| Team | Odds of winning  |
| CSKA Moscow | 5.00 |
| Avangard Omsk | 7.00 |
| Dynamo Moscow | 16.00 |
| Red Star Kunlun | 1001.00 |
The 2022 KHL betting predictions foresee a victory for 2021 runners-up CSKA Moscow
At this time, most if not all eyes will be on CSKA Moscow, the current title frontrunner for the 2022 KHL title. Last time around, CSKA were favorites to win the 2020 KHL season. However, they failed to live up to their expectations and lost to Avangard Omsk in the season finale. Now, the Moscow club will be looking to bounce back from shock defeat by winning this season's Kontinental Hockey League.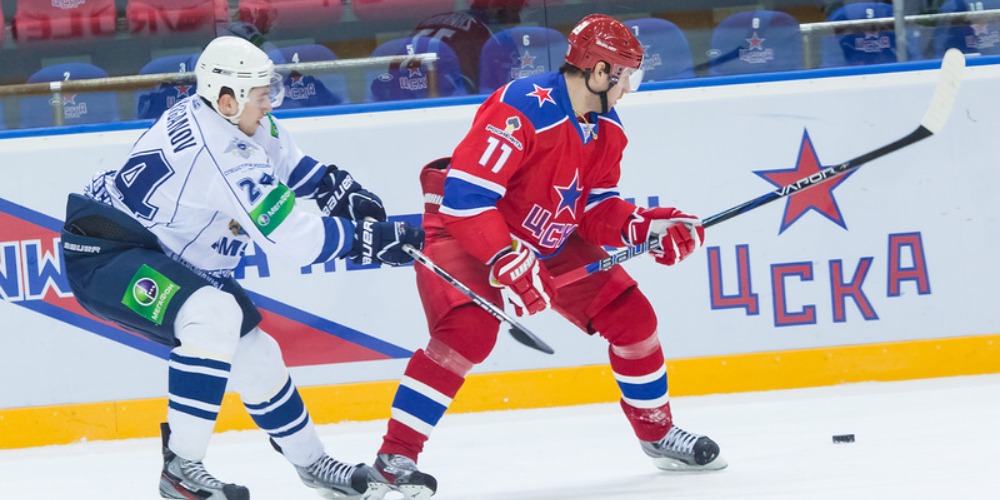 Fortunately, they currently find themselves in the best position on Bet365 Sportsbook to achieve this. All in all, the 2022 KHL betting predictions have labeled CSKA Moscow as safe bets with odds at 5.00.
Kontinental Hockey League Betting: Avangard Omsk look to defend their title at all costs
This time around in the Kontinental Hockey League, Avangard Omsk is another club to watch. Without a doubt, they will be under pressure this season to defend their KHL title, and rightfully so. So far, CSKA Moscow stands in their way of retaining their title.
That being said, Avangard Omsk will have to give their all this season if they're to record a consecutive title victory. According to the 2022 betting predictions, they have a good chance of winning the KHL title this season. Presently, Avangard Omsk has the second-best odds on Bet365 Sportsbook to win at 7.00.
Dynamo Moscow need a new addition to their KHL trophy cabinet
This season, Dynamo Moscow will be desperate to get their hands on the Kontinental Hockey League. So far, the Moscow club has won the KHL title twice. According to the online sportsbook news in Russia, they first won the league in 2012.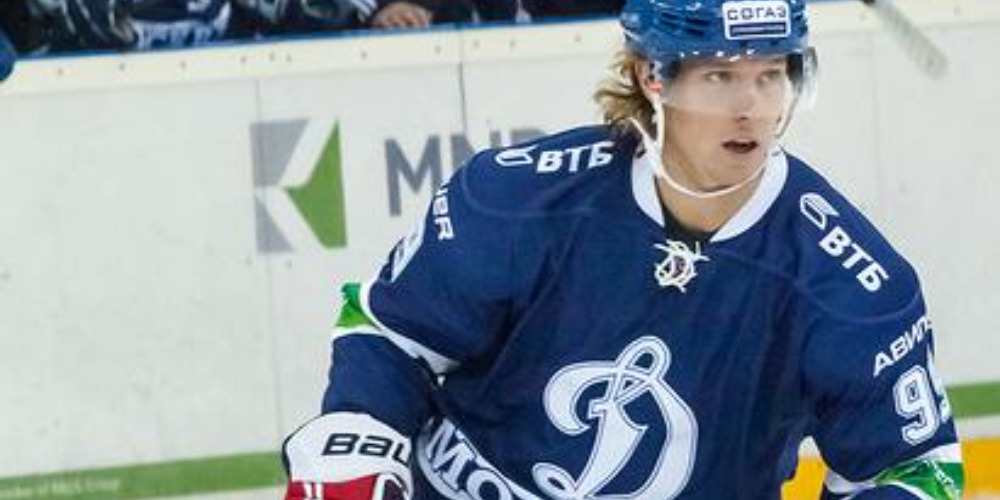 Then, they successfully defended their title in the following year. So, this time around, they have their eyes firmly set on winning the league for the third time. However, according to the 2022 KHL betting predictions, it won't be an easy task for Dynamo Moscow.  At this time, they have the sixth-highest odds on Bet365 Sportsbook to win at 16.00. Consequently, they'll likely have to depend on the top contenders slipping up throughout the season so that they can claim the 2022 KHL title.
Lastly, Red Star Kunlun is another club that has unfavorable odds of winning this season's league title. So far, Dynamo Moscow, Red Star Kunlun has yet to win a KHL title. However, they currently have the worst odds to win on the online sportsbooks in Russia at 1001.00. So, Red Star Kunlun will likely walk away empty-handed at the Kontinental Hockey League again.
Witness all the Kontinental Hockey League action live on Bet365 Sportsbook
In addition to the 2022 KHL betting prediction, fans can also get in on the top league's action by live streaming all the matches on Bet365 Sportsbook. Every year, the top sportsbook site gives its players the chance to live stream top domestic and international sports leagues, tournaments, and competitions. At this time, registered players who've already deposited on the site can live stream the 2021/2022 season of the Kontinental Hockey League. What's more, you can watch all the league games for free and in HD! All in all, it is pretty simple to access the live streaming service.
First, you should log into your Bet365 Sportsbook account. At this point, you should make sure that your account is funded, and that you have placed a bet at least within the last 24 hours. Then, you will need to navigate the In-Play link at the top left side of the homepage. Afterward, you should select the Kontinental Hockey League event with a green play icon beside it. You will then have to comply with the relevant Live Streaming rules.
Finally, the KHL match will start playing automatically. However, if you do experience any difficulties, you can use Bet365 Sportsbook's live chat service. Be sure to read about Bet365 Sportsbook to learn more about the bookmaker to bet on and live stream the Kontinental Hockey League.