Can Lewis Hamilton really win again in the German Grand Prix?

Are the 6/4 odds on Sebastian Vettel to win a little ungenerous?

Who will Ferrari crash into at Hockenheim on the first lap?

Should you bet on F1 to produce more "dumb" accusations?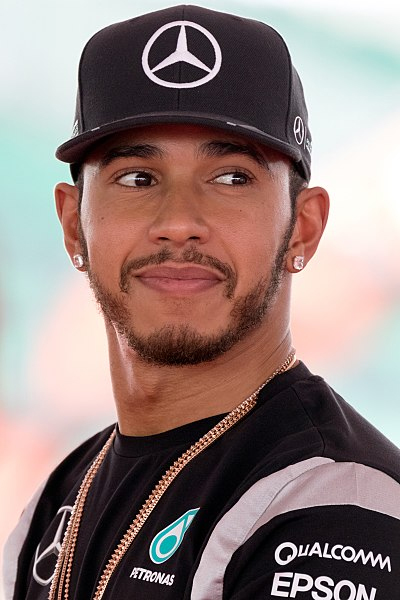 The popular bet on F1 aficionado's lips was that Mercedes were once again set to drive off into the distance around Silverstone and leave the Ferrari and Red Bull cars in their wake (everyone else is so far back the wake has dissipated before they get there) however the first lap proved drama laden with Kimi Raikkonen nudging a rear wheel on Hamilton's car and sending him off and back into 17th place. Not that it stopped him simply driving back up to the front of the race of course, this is Formula One.
As usual you can bet on F1 to highlight the power advantage of the top six cars, they would occasionally fall back into the pack after a pitstop or error only to cut back through them like butter on the way to one of the top six spots on circuit. Come the finish Vettel won, Hamilton came second and Raikkonen third, and right now if you're thinking of a bet on sports in Germany the weekend after next you have to wonder if Vettel will perform as well in front of his home fans as Hamilton did in his.
Accusations Fly After Ferrari And Mercedes Clash On Track
After the race a grumpy Hamilton made some ill-advised comments about Ferrari tactics, implying the collision was created by Raikkonen on purpose, which he then retracted with some haste like the good church-going boy we've recently found out he is, describing his own dark mutterings as "Dumb". Of course you can always bet on F1 to provide some childish comments from the drivers, especially ones who have just failed to win, and as the season progresses and hopes are dashed it'll just happen more.
If you're German gambling laws of common sense will keep Ferrari and Mercedes from smacking into each other at turn 2 in Hockenheim just remember that the silver arrows have won here twice in the last three years (there was no German Grand Prix in 2015 you'll recall) and Sebastian Vettel won it the year before that for Red Bull. That first lap will be chaos. This is why Unibet is giving Hamilton just 8/5 on taking the win and the German a tempting 6/4 already putting both streets ahead of the rest.
Know Who'll Win In Germany? Bet On F1 At Unibet Today!
Bet On F1 At Unibet

German Grand Prix

Everyone Else – 1000/1+

Daniel Ricciardo – 10/1

Kimi Raikkonen – 8/1

Valtteri Bottas – 7/1

Max Verstappen – 7/1

Sebastian Vettel – 6/4

Lewis Hamilton – 8/5
Unibet will give you 7/1 on Valterri Bottas winning in Germany but since his engine blew up in Austria and his tires let him down in Britain it's not entirely surprising they're so long, the same as those on Max Verstappen winning, but perhaps more surprising is the 8/1 you can get on Kimi Raikkonen after he gained yet another podium finish at Silverstone that puts him only just ahead of Daniel Ricciardo at 10/1  who didn't have the best of races last weekend, but will he be able to do better in Germany?
In a season that has seen the once invincible Mercedes start to display weakness, the youthful Max Verstappen demonstrate winning ways and Monaco held up as the albatross around the neck of the sport you can bet on F1 visiting Germany with a sense of trepidation. No German gambling news of a crash free race at Hockenheim is serious, they know better, and for all the backtracking his PR people forced upon him, if he loses golden boy Hamilton may well just dribble more silly accusations.