So is the Ukraine gambling ban getting repealed? Hopefully it'll soon be a thing of the past. This is thanks to the submission of a recent initial bill to the Ukrainian Parliament. It looks like legal gambling is finally coming to the country. This would lift the gambling ban which has been in place since 2009.
Introduction: Repealing the Ukraine Gambling Ban
Prime Minister of Ukraine, Oleksiy Honcharuk, says that well regulated gambling can bring in some serious sums to help the economy. He said up to UAH3bn ($121.9m) could pour into the country's budget on an annual basis. Under the new proposal, up to 20 brick and mortar casinos and 10 online gaming operations would gain licenses. The Ukraine gambling bill would also permit online sports betting, poker clubs, slot machines, online poker, land based poker clubs and lotteries. And, of course, the opening of casinos, like Bet365. Though one should note that they can only open within 5 star hotels. Ukraine's President, Volodymyr Zelensky,  is also concerned about regulating gambling. He has instructed Parliament to implement legislation by the beginning of December. Until then, here is the online casinos in the Ukraine list.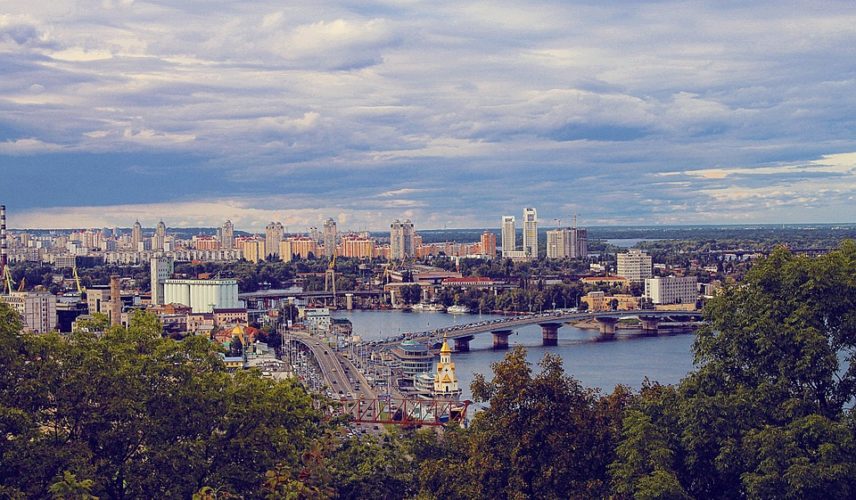 Casino Licenses will need a Hotel
Attorney Alexander Skoblo, who is head of the CIS (Commonwealth of Independent States) Gaming and Gambling practice group, said that the bill could see approval by the years end. He continues; "The draft law provides for 20 available casino licenses. But it seems that the number of casinos after its adoption will highly depend on the amount of the hotels that are in compliance with the draft law requirements for running a casino — 5-star hotels with no fewer than 200 rooms — for Kiev, and 5-star hotels with no fewer than 150 rooms for other cities." The proposal would allow for licenses to last 5 years and they would initially be bid on via electronic auction.
Auction Bids Starting at $1.5 Million
Starting in early 2020, these auctions would set the actual license fee. The minimum starting bids for casinos in Kiev would be $1.5 million. With other cities starting at $1 million. For gaming site investors, the Ukraine is full of promise. "New markets are always helpful, especially given the geographical location of Ukraine in between Europe and Russia," Skoblo said. "Another thing that we would consider attractive for global casino companies, like Bet365, is that Ukraine is further enhancing its ties with the European Union. Its legislation should be in harmony to some extent with the principles of the EU legislation."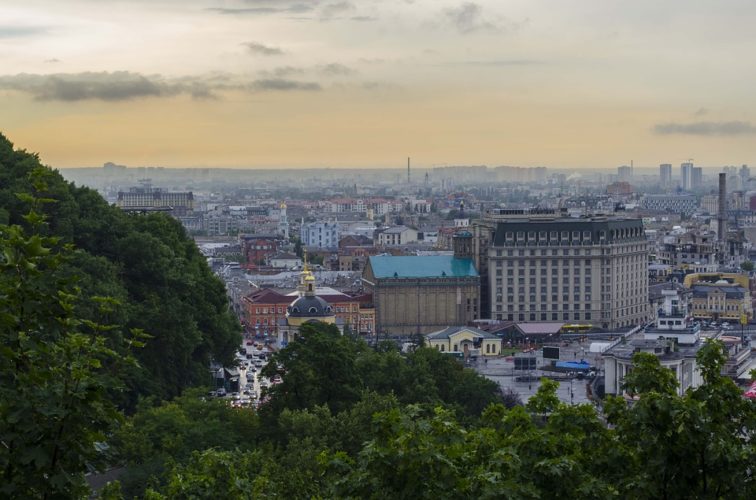 Don't Bet on the Final Outcome
Skoblo says, "There is hope that even with additional regulation that is to be put on top of the draft law will not include provisions that can scare any international investor in his right mind."  To that end he adds caution to the final draft outcome. He said that it's quite possible it could end up being quite different from today's proposal. Skoblo warned, "It is still hard to advise on rushing into decisions. That is  because future regulations and associated implications are not clear yet. One should keep in mind that [the] former Soviet Block is the place where everything — including legislation — may change in one day." Remember they tried before in 2015 and that effort came to nothing.
The Ukraine Gambling Ban: Anticipation Levels are High
Skoblo pointed out that his company has a number of clients. These range from lottery companies to casinos and betting shop. All are waiting in the wings for the new Ukraine gambling law to finally take hold. Of course there are already online casinos in the Ukraine. "As someone who has worked in this market for more than 20 years already, we would say that this part of Europe is lucrative in terms of gambling and the draft law looks promising," Skoblo said. Just like the last elections here…everything is possible.