When everyone is chilling out with the family, trying to digest the last pieces of the Christmas lunch/dinner, there are athletes who are still competing this time of the year. You can find different sports you can bet on at Christmas from Premier League football to NBA games. Let's see the brave men who can entertain us and bring us some money. 
Thanks to their special timing some games played at Christmas have become very famous and watched by millions. The traditions of these games are more popular in the US, where you can choose to watch an NBA game on Christmas Day. There can be games in the NFL as well if Christmas falls on Thursday, Sunday or Monday. But this year there won't be any. In most countries in Europe, life stops for the time of Christmas, from the evening of the 24th till the 27th of December, with not much going on. The rare exception is English football, where Boxing day fixtures are watched all over the world. 
American sports you can bet on at Christmas
We should start with the American basketball league, NBA, where playing on Christmas Day has a long tradition. It started in 1947 when three games were played.  For a long time, most teams played against their close rivals this time, so nobody had to travel a lot. Now viewers can choose from five games, played by the best teams of the league. This year, for example, the Los Angeles Lakers will play against the Los Angeles Clippers. A real present for basketball fans, with the two teams being favorites by online sportsbook sites in the US to win this season. You can also make a bet on Intertops for other games, like Houston Rockets vs Golden State Warriors. Or last year's Eastern Conference champion Toronto Raptors hosting Boston Celtics. 
In NFL, games at Christmas were used to be a thing, with 19 fixtures played in the last 46 years. But now they are only scheduled to play if Christmas falls on usual game days. Like Thursday, Sunday, Monday or sometimes Saturday. It happened two years ago when two games were played at Christmas, and they were also shown on national television. Last year the Denver Broncos took on the Oakland Raiders on Christmas Eve, but this year American football players can rest with their families. Of course, there will be a fixture at the weekend though. You can find all the odds at Intertops for the games and read our preview here. 
Boxing day Football in England
When most football players are enjoying a winter break, players in the Premier League are trying to keep up with their busy schedules. Apart from Christmas Day, there can be a game at any time really, even on New Year's Day. Of course, it brings a huge amount of money to the league and the clubs with millions watching the games. So even though there were some debates about canceling the games at Christmas and introducing a break it won't happen in the near future for sure.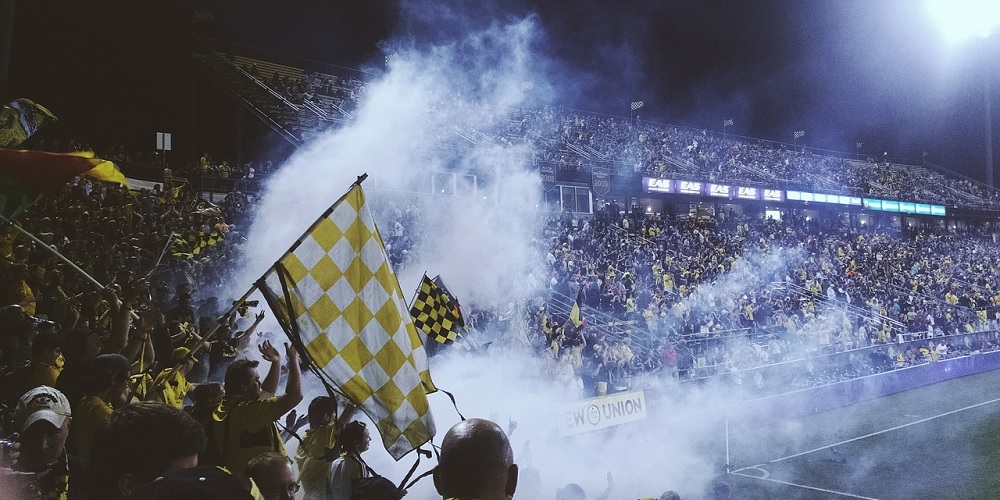 We can feel sorry for the players, but this is the Premier League. These special fixtures make it what it is, the world's best football league. So this year, there will be 9 games on Boxing Day, the 26th of December. Only one game, Wolves vs Manchester City left for Friday. Online gambling sites in the US are also offering a chance to bet on these games. The Leicester vs Liverpool game sounds like a treat just like the derby of Manchester United and Newcastle United. 
If you need some cheering up after listening to Last Christmas
There is another special sport you can bet on at Christmas. It is already running but will continue until the 1st of January with a three-day break at Christmas. The most entertaining tournament you can see, especially if you're lucky to be there in person, the PDC World Championship, held in London, at Alexandra Palace. Even if you're not a big fan of darts, you have to watch it, as the atmosphere is just amazing. With fans dressed up as special characters from Super Mario to Viking fighters, singing and dancing wildly, the actual games between the players seem secondary. But at the same time, you can also find the best players here fighting for their place in the final in nail-biting games. You can read more about darts here and find odds to bet on at Intertops.