Online poker started in the early 2000s and it never stopped growing ever since. In recent years, some of the biggest poker sites and organizations have launched their online variants. A number of these online tournaments might grant entries into real-life tournaments as well. Of course, you have to win the whole thing or match certain criteria for the entry. The World Series of Poker and PokerStars have established household names in the industry. But the market is huge and people can find whatever they are looking for. In this article, we'll list some of the best sites for online poker tournaments. For the braver souls, we'll talk about the biggest online poker tournament series in the world too, and how you can join them. We all love poker and the future is now.
Online poker tournaments can be found on most online poker sites in the UK or anywhere else for that matter. Differentiating the best from the general quality tournaments has a lot to do with the website itself. If a website is among the best online poker sites or casinos, chances are that their tournaments will also be better. In many parts of the world, online poker is already more popular than its traditional in-person version. Our rapid advancement in technology and changes in society all contributed to this. What might've been considered crazy 20 or 30 years ago is the reality now. The best we can do is to take part in these things and enjoy them. Yes, we're still talking about online poker, among other things. In case you were wondering how these online poker tournaments work, we got you covered.
Why Online Poker Tournaments Are So Good
International availability plays a huge role too especially since more players mean less waiting time. After a certain time, it's also possible to distinguish regular players from professionals. Unless you're playing to challenge yourself, it's best to avoid the best players at these online poker tournaments. Another reason why more players are better is the size of the prize pool. A large player base will not only contribute to more tournaments but bigger prizes as well. But in the gambling world, this is the case most of the time.
The biggest tournaments are organized as part of a series and have thousands of players and millions in prizes. And the best thing about them is anyone can join. If they have the skills, that is. Whether through direct buy-ins or a qualification process, the opportunity is there. It's only a question of how much someone wants it.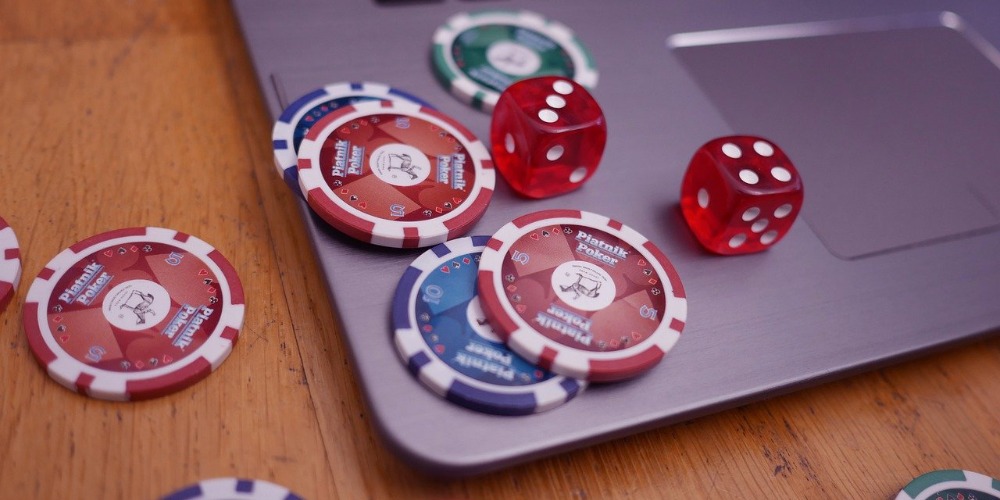 There are many ways to categorize online poker tournaments. Coining something the "best" can depend on multiple factors. The number of players in the tournament, the size and number of prizes, bonuses, difficulty, ease-of-access, or ease-of-use. There's also the option of listing these tournaments based on where they are available. Thankfully we live in a time where accessing or participating in these things is easier than ever. Many off-shore sites accept international players and if there are no options left, here come the VPNs to save the day. Online poker sites in the UK are among the most trustworthy sites in the world. A United Kingdom Gambling Commission (UKGC) license is one of the best these providers can hope to receive.
Bet365 Poker is One Of The Best Sites For Online Poker Tournaments
If you're looking for a site that has online poker tournaments, Bet365 Poker is considered among the best. There is even a welcome package available for every new player. It has been around for a long time and paved the way for many other sites. If you're planning on entering any tournaments with your friends, there's no need to worry about restrictions. It's one of the top poker sites in the UK. There are plenty of tournaments with players of varying experience. So either if you're looking to hone your skills or to challenge yourself, it's all here. The website has daily and weekly tournaments that are announced beforehand. The great thing about sites like this is that anyone can join. There's no need to climb the ladder of world poker and beat the greatest in the world.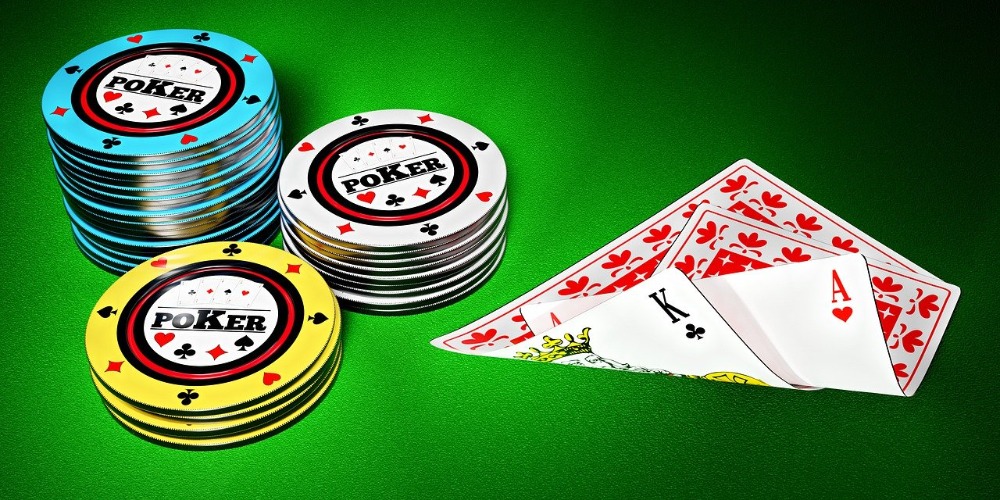 The minimum deposit is €5 and depending on the tournament details, everyone should be able to enter without any trouble. While the competition is not as tough as at international online poker tournaments, it's best to practice a little before entering. People can also play on mobile. Make sure to look out for promotions and updates on tournaments as there's always something new. The site is easy to use, offers constant bonuses, there are plenty of tournaments and many different players. These are just a few things that make Bet365 Poker one of the best sites for online poker tournaments.
WSOP Online is Making History
The WSOP Online is a relatively new online poker tournament series. The term "series" applies in the same way as it would for a regular poker tournament series. It runs for multiple months. There's no need to introduce the World Series of Poker to any poker fan. The series' sixth and latest expansion, WSOP Online, was first introduced in 2020. Both series of tournaments in 2020 and 2021, ran between July and October. Despite being only held twice the WSOP Online is only second to the Main Event when it comes to the number of entrants. The 2020 series saw 5.802 entrants while the 2021 one gathered over 4.000 players. The schedule for the 2022 event hasn't been released yet but we think they will follow similarly. As in, it will probably start in July again.
There were 85 bracelet events in the 2020 series and 33 in 2021. US Poker Open champion David Peters won his third bracelet at the 25th event at the tournament. By the way, the US Poker Open is one of the biggest upcoming poker tournaments in March. So, there's no shortage of prize money either at the WSOP Online tournaments. 2020's champion, Stoyan Madanzhiev, has won nearly $4 million. In 2021, Aleksei Vandyshev won over $2.5 million at the final event. To make things even more impressive, his WSOP career earnings were under $3.000 before his huge win. With the tournament's success in both years, it doesn't look like things are slowing down. The sole size of the series and an opportunity to get into the history books alone make it the best online poker tournament in the world.
GGMasters is One Of The Biggest Online Poker Tournaments in The World
The GGMasters is GGPoker's biggest online poker tournament. There is a weekly prize pool of $3 million but it is a freezeout tournament. Meaning, there are no re-entries. GGMasters offers some of the best tournaments you can find for each day of the week. The GGMasters Asia, Double Stack, Bounty, Daily, and Fast tournaments are available from Monday to Saturday at various times. All buy-ins are only $25 and the guaranteed prizes range between $15.000 and $50.000. Saturday's Bonus Bounty has a $105 buy-in with a $100.000 prize pool. But the Sunday events are why many people flock to this site. Three tournaments with buy-ins of $150, $300, and $1.050 offer a guaranteed prize pool of $2 million. Like many online poker sites in the UK, GGPoker also has a UKGC license. Launched in 2017, they quickly reached the top of the online poker world.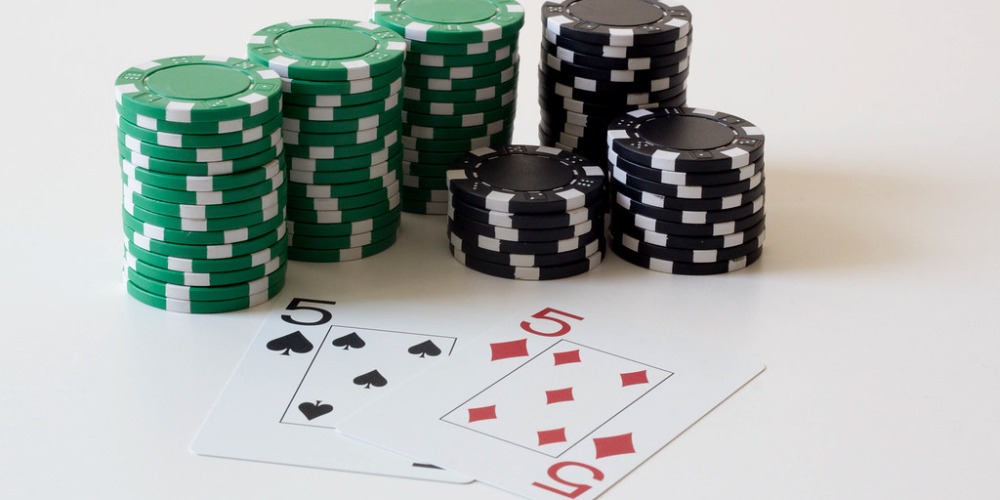 Names like Daniel Negreanu, Bertrand Grospellier, and Dan Bilzerian have all joined GGPoker. The site works with the WSOP official website as the host for the WSOP Online tournament series. For example, at the 2020 series, 54 out of the 85 bracelets were awarded on GGPoker. In 2021 both websites hosted the same amount of events, 33. GGPoker is so big that it broke the Guinness World Record for the largest online poker prize pool in 2020. At the WSOP Online Main Event, the prize pool exceeded $27 million. So, apart from the previously mentioned tournaments, the site also has guaranteed, N-Stack, progressive bounty, rebuy, satellite, turbo, shootout, and private tournaments. Yeah, it's a lot to take in at once. The new GGMasters Overlay Edition will begin on March 20, 2022, and will have a guaranteed prize pool of $5 million. Players of all skills can join or qualify.
If PokerStars Doesn't Have That Tournament, No One Does
The PokerStars tournaments are legendary. Another groundbreaker in the online poker industry, they host many tournaments throughout the year. When it comes to tournaments, PokerStars offers the greatest variety in both tournament types and poker games. Their site has 22 types of online poker tournaments, including multi-stack, satellites, sit & go, turbo, shootouts, re-entry tournaments, time tourneys, and more. It would be all out disrespectful to not acknowledge the greatness of this giant.
Each tournament type has a thorough description of how people can join. They also have an option that takes players to active tournaments so they can play without waiting. Outside of the above-listed general tournaments, there are major ones and annual tournament series. The annual series of Micro Millions, WCOOP, SCOOP, SCOOP Afterparty and the Turbo Series are some of the most popular in the world. There are hundreds of events and millions in their prize pools.
If you're interested in the PokerStars annual series, check out our explanation on these online poker tournaments. There's so little to compare to the stature of these things. The World Series of Poker is the only thing that could be in the same sentence as the PokerStars series. The website offers many major tournaments as well that fall into the 22 types. There are currently 16 of these major tournaments. The Sunday Million, for example, is considered the biggest weekly online poker tournament with a $1 million guaranteed prize pool. Buy-ins are $109 or you could even win your set through a satellite tournament. So, the Sunday Billion, Knockout Poker Tournaments, Sunday Majors, and Sunday Storm are some of the more popular major tournaments. If you won't find what you're looking for on Bet365 Poker, make sure to check out this site as well. Find what fits you the best.