Some believe that racism against Hungarian footballers is an actual thing, while others blame it on the lack of self criticism in Hungarian football players. What's your opinion on the matter?
Write a list of the Hungarian football players you find the best. Now give me the names. How many can you even name? Not even one? You better don't tell that to any professional Hungarian football player. If you do, they might end up calling you a racist prick. That's what happens when you fail to admit that you lack mental toughness in football.
Why I'm saying this is because recently a famous Hungarian international spoke some unspeakable series of lies. It was in an interview. In fact, it made me remind of a few other times when professional Hungarian footballers failed to show signs of self criticism. Let's take a look at the best things when online sportsbook news sites in Hungary spoke about racism against Hungarian footballers.
"Coach doesn't pick me because I ain't French"
The idea of this article is due to the latest Hungarian football news. Actually, it's mainly thanks to Adam Lang. FC Dijon's central defender has played in only one match for his team so far this season. The coach subbed him off in the 54th minute of the game.
Of course he had a terrific game going on, despite the fact that they were losing. Oh, and despite the fact that he gave away a goal when he tried to kick the ball as far away as possible but found the belly of the opponent striker instead. When asked why he was substituted and why the manager doesn't pick him more often, he simply said: "because I'm not French."
Everyone conspired against Hungarian football players
"I played in only one match so far, and even then I got substituted. They don't pick me but not because I'm worse than the others. I don't know why, I've been thinking about this a lot. Maybe because I'm not French" – told the disappointed Lang to Hungarian reporters, who, according to online sportsbook sites in Hungary, is likely to leave his current club because of what he thinks about racism against Hungarian footballers. And he is not alone with his thoughts.
Racism against Hungarian footballers: "I'm good enough for Real Madrid but they can't buy me because I'm Hungarian"
The captain of the Hungarian national team, Balazs Dzsudzsak, has similar ideas as well. He went on national television back in 2015 to talk in a tv show about his career, his private life and many other interesting topics. Football obviously was one of these topics, and he didn't try to hide his true opinion and didn't fail to show his lack of self-criticism either.
The reporter asked a very thoughtful question, suggesting that racism against Hungarian footballers is an actual thing: "Does a Hungarian footballer have any chance to play for clubs like Real Madrid, Barcelona or Bayern Munich?" Which supported Dzsudzsak's outstanding views on the situation of Hungarian football.
Nationality or skills, what matters more?
"No, of course not. When I was playing for PSV, I had a release clause of €12 million. Clubs like Real Madrid and Valencia were interested, but they couldn't afford to buy me. Not because of the price tag, but because of my marketing values. Famous clubs cannot buy a Hungarian footballer. They don't participate in famous competitions, they don't see them on the World Cup… From marketing aspects, it's not worth it."
Said Dzsudzsak. Who might have forgotten about the most famous Hungarian football player of all time, a certain Ferenc Puskas. Who happens to be one of the most important legends in the history of Real Madrid. But let's not go that far away. If Real Madrid can afford to pay €99 million for a Welsh winger, then maybe they could also pay €12 million for a Hungarian one. If he was good enough. And if he wasn't Hungarian, of course.
"The only reason they send me away is because I don't speak German"
The famous Hungarian winger/attacking midfielder, Laszlo Kleinheisler,  was warming up the bench. Whenever he had the chance to even sit on the bench! He was in the Hungarian third division(!!!). Nevertheless, being an unimportant member of a third-division team in Hungary, he still got called up to play for the national team. It was the single most important match for Hungary in the past 20 years.
Hungary played Euro 2016 Qualification Playoffs against Norway and Kleinheisler played for Hungary on those games. Everybody doubted his abilities until the game started, but the tiny redhead scored an amazing goal and booked a ticket to France for the Hungarian national team that had to wait 44 years to participate in the UEFA European Championship again.
From nowhere to Bundesliga to nowhere
Kleinheisler never needed much more than that. He waited a few weeks and Bundesliga's Werder Bremen signed him. Slowly but surely he got out of the team. Shortly after, they sold him to Darmstadt. Then the other German team also tried to get rid of him as soon as possible. Kleinheisler flew back to Hungary to play for Ferencvarosi TC.
However, they obviously didn't send him away from Bundesliga because he wouldn't be good enough for one of the best leagues in the world. HE doesn't speak German, that's the only reason. That's what the player's agent said to Hungarian reporters, who asked Werder why they sent him back to Hungary.
"Because he's not good enough for us", they simply said it. No need to make beautiful phrases from the truth and no need to find cheap excuses about him not understanding the language or not being able to adapt to his teammates. He just was not good enough and that's it. But at least Kleinheisler had the decency not to lie himself: he sent out his agent to spread the lies instead.
Excuses footballers actually came up with: "Okay, I scored an own goal but I didn't play that bad"
This story is a bit different than the rest: it has nothing to do with racism against Hungarian footballers, it only shows us the lack of self criticism in Hungarian footballers. Four years ago, Hungary had one of the most humiliating defeats in the history of Hungarian football. The red-white-green team played a World Cup Qualifier against the Netherlands.
The legendary Hungarian central back came in as a substitute. The score was already 5-1 to the Netherlands. However, Devecseri made sure that the scoreboard is yet to change. He scored a beautiful header to make it 6-1. Hungary conceded 2 more so the final result was 8-1, although Devecseri failed to score again.
Devecseri and the lack of self criticism
"They brought me in when the Dutch team were leading by 4 goals. It wasn't a dream come true. Yet, I was happy to play. I wasn't nervous at all. In fact, I actually enjoyed the brutal atmosphere of the stadium. The fact that I got to play against world class players amazed me" – started Devecseri.
Then he continued: "I think I started playing very well, despite everything. My first movement was a tackle against Arjen Robben and then I also intercepted one of his teammates. Unfortunately, my own goal ruined everything, and after that I wasn't playing as well as before, but I wasn't too bad." Thanks, man, great words!
"Name one Hungarian coach or player who achieved anything in Europe in the past 20 years!"
Of course there are many people who actually see what's happening. Racism against Hungarian footballers is obviously just a stupid excuse they come up with. They want to cover their careers because it was born dead. The fact that they refuse to admit that they lack so many things that is crucial to be a professional footballer just makes them look ridiculous.
And I'm not talking about technical skills, but the mentality, most importantly. The last famous person, who got bored of the messed up mentality of professional Hungarian footballers and devoted Hungarian football fans as well as the media that tries to sell Hungarian football as if it was still valuable, was Adam Szalai.
Adam Szalai used to play for Real Madrid Castilla and Bundesliga teams like Mainz or Schalke 04. He is still in the German First Division, playing for Hoffenheim. Four years ago, not much after the infamous 8-1 defeat to the Netherlands, Szalai held a press conference and held a 25-minute-long speech.
What's up with Hungarian football?
He spoke about the situation of Hungarian football. How the media, the players and the coaches keep coming up with the most ridiculous excuses ever used in football. About Hungary, how the national team keeps losing because Hungarians have no luck. How the opponents aren't better at all, they are just luckier. Much luckier.
He spoke about how the Hungarian youth system failed to produce top quality players and how nobody can name one top quality coach or manager from Hungary. How no Hungarians achieved anything in Europe in the past 10-20 years. And he was right. Can you name a famous Hungarian footballer? Maybe apart from Zoltan Gera and Hertha manager Pal Dardai.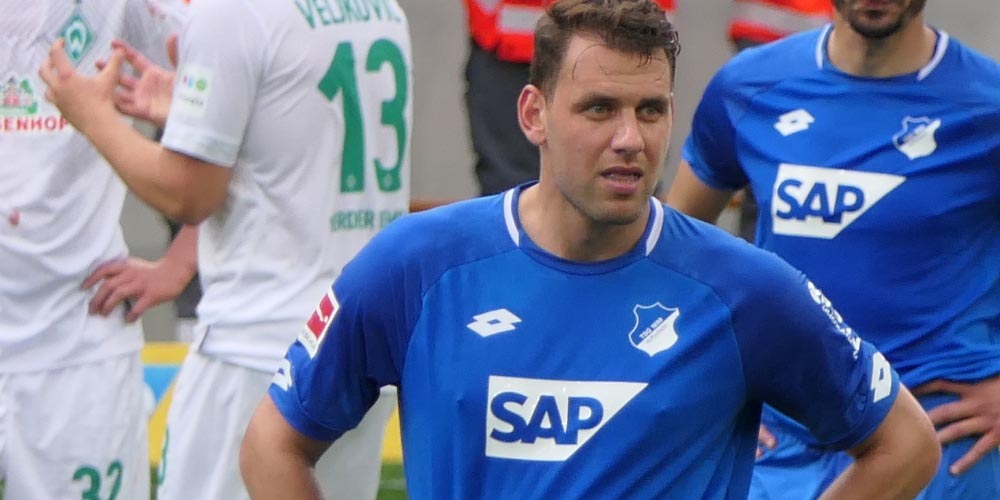 Of course instead of trying to think about the words he spoke, the Hungarian media started to treat Szalai as an enemy of Hungarian football. The enemy of something that doesn't even exist. Not anymore, at least. And never will, until the players of the national squad spread bullshit like racism against Hungarian footballers was an actual thing.
The secret reason why Hungarian football sucks revealed
Racism against Hungarian football players is an actual thing because the above-mentioned players are not good enough to make it to the top level. Simple as that. Not because they are Hungarian. The fact that the coach thinks the other guy is more handsome is also not the reason. And not for any other stupid excuse these guys came up with.
There is only one correct answer and gentlemen like Dzsudzsak, Lang, Kleinheisler and Devecseri should learn to respect themselves enough to stop lying about themselves, and maybe practice a bit of self-criticism. Maybe that could help them achieve some slight improvements. If not as a footballer, at least as a person.