Some football players proved to be able to play at the highest level. Even after failing at their previous clubs. Here's the story about the rise of the fallen football stars who almost gave up. Luckily for us, they never did.
One thing is very important in a football player's life and career. It's about how his manager uses him and how much he trusts him. It happens very often that a player has to play in the wrong position. Or it could happen that the manager does not trust his player. That can easily result in the player's lack of self-confidence. If that happens, and a player is unhappy at his club or with his manager, the best decision is to move on to the next challenge.
The easiest way to do that is to sign for a new club. If he believes in himself, and in his career, then the player must respect his career and move on. That is what happened to some of the best footballers of the world. Even though they failed at their club, they changed and rose to be one of the best football players. Here's for the rise of the fallen football stars who made it to the top after no one expected them to.
Embarrassment for Juventus, legend for Arsenal – the fall and rise of Thierry Henry
Thierry Henry was key member at his first senior club, AS Monaco. He made 105 appearances and scored 20 goals in the league during the five years he spent there. He left the French side to join Juventus in January 1999. According to online betting sites in the UK, he was supposed to play striker. However, he was used as a winger which made him ineffective, allowing him to score only 3 goals in 16 matches.
Nevertheless, for the following season, the striker joined Arsenal for GBP 11 million. Henry was key member at Arsene Wenger's side from the beginning and played an important role in the club's successes. They won the Premier League twice in addition to their 3 triumph in the FA Cup and the 2 victory in the FA Community Shield. The French attacker noted 226 goals in 369 matches in the capital of England. By today, he is one of the greatest Arsenal legends alive.
Man Utd's teenager became European top scorer. Twice.
Diego Forlan's story is the best example for famous soccer players who failed at first. His first European club was Manchester United. The Uruguayan striker spent 4 seasons at Man United. However, his first season was only a half, as he arrived in January. Forlán played only one game in his 4th season. Manchester United sold him on 30 August, 2004. He scored 17 goals in 98 matches in all competitions. Obviously, those numbers are pretty sad for a striker.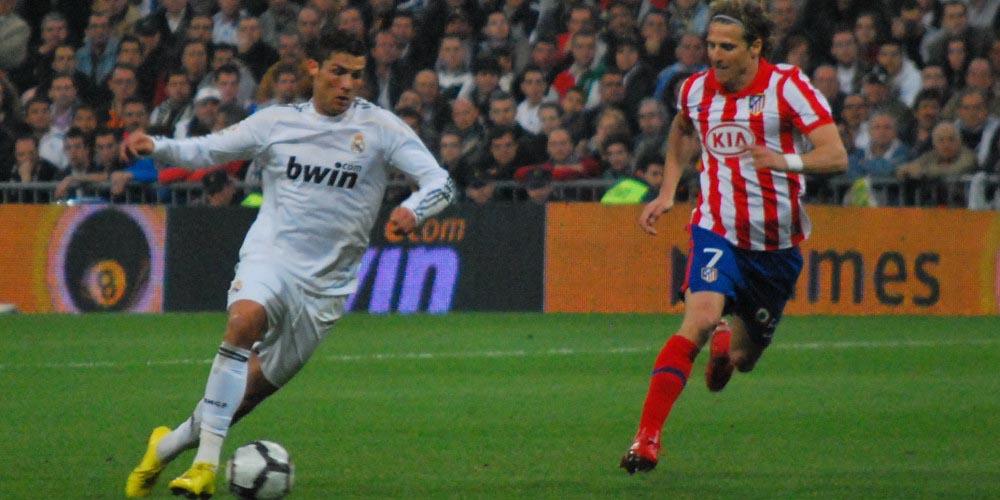 Diego Forlan joined Villarreal and won the Pichichi award. It means that he was top scorer in La Liga. Oh, let's not forget the fact that he also won the European Golden Boot. Scoring 25 goals in 38 games earned him that award. His career kept rising. Forlán signed for Atletico de Madrid in June 2007. He was Spanish and European top scorer again. In addition, he won the UEFA Europa League with the capital side and lead the national team to the 2010 Fifa World Cup semi-finals.
World Cup 2006 turned Ribery's career upside down
Franck Ribery has changed his clubs almost every year and was not successful in any of them. He played for Stade Brestois. The French forward scored 3 goals in 35 games. After that, they sold him to Metz. There, Ribery scored only 1 goal in 20 games. Galatasaray purchased the flop French winger. Ribery played 14 matches and failed to score a single goal. He tried his luck in Marseille. At his home nation, he scored 11 goals in 60 games. He was about to join the club of the fallen football stars.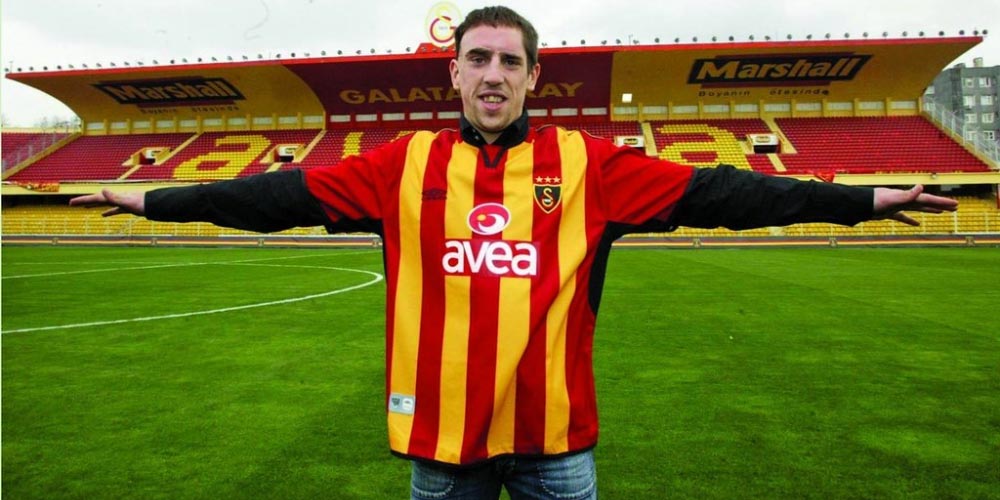 However, he was invited to join the French national team. That's where he finally showed his incredible skills in the 2006 FIFA World Cup. The biggest European clubs were racing for his signature according to UK sportsbook news. Eventually, Bayern Munich managed to sign the 31-year-old player. He has been a key member of the Bavarian side. Franck Ribery noted 68 goals in 193 games. He also won the Champions League in addition to both domestic trophies. Moreover, The Scarface was third-placed in the FIFA Ballon d'Or Gala in 2013. He wasn't satisfied.
Zlatan Ibrahimovic at FC Barcelona: Failed footballers, of failed managers?
Zlatan Ibrahimovic's career was rising quickly. He was star player of Malmo, Ajax, Juventus and Inter as well until FC Barcelona bought him. The Swedish striker did not value the Catalan manager's philosophy. In addition, Pep Guardiola used the striker as a winger. That was not his natural position and did not manage to play at the same level. Obviously: he's a striker after all.
First they loaned Zlatan out to AC Milan, and later on they even sold him. He was a striker there. In his first season at Milan, he scored 14 goals in 29 games. However, he scored 28 in 32 matches the next season. Ibrahimovic left the Italian side for PSG in 2012. In France, he had 73 league goals in 88 matches. In addition,  they also made it to the Champions League QFs. Moreover, he was named in the FIFA FIFPro World XI team in 2013 and was League1 top scorer twice. His story truly is about the rise of the fallen football stars.
Injuries almost killed Robben's career…
Arjen Robben has showed his talent every time he was on the field but he has not been a reliable player due to his many injuries. He played for Chelsea from 2004 until 2007 and then he left for Real Madrid. The Dutch winger spent 3 years playing for the London-based side and worked 2 years in the Spanish capital. During this time, he has played 67 and 50 league games respectively. Robben had to miss important games due to his injuries and his managers could not count on him because of this.
The Dutchman signed for Bayern Munich in 2009. His transfer fee was €25 million. Since moment one, he was key member for the Bavarian side. He lead the team to Champions League final in 2010 only to lose against Inter, but they managed to won the tournament in 2013 after losing another final in 2012 against Chelsea. The fast winger was also named in the Team of the Year in 2014.
The rise of fallen football stars: Wesley Sneijder's story
Real Madrid bought Wesley Sneijder for EUR 27 million and had huge expectations for the Dutchman. The midfielder did perform well in his first season at the Royal Club. However, he was not satisfying in his second one. Online gambling sites in Spain reported that they saw Sneijder in discos and pubs more often than he was supposed to go out and that caused his poor performances.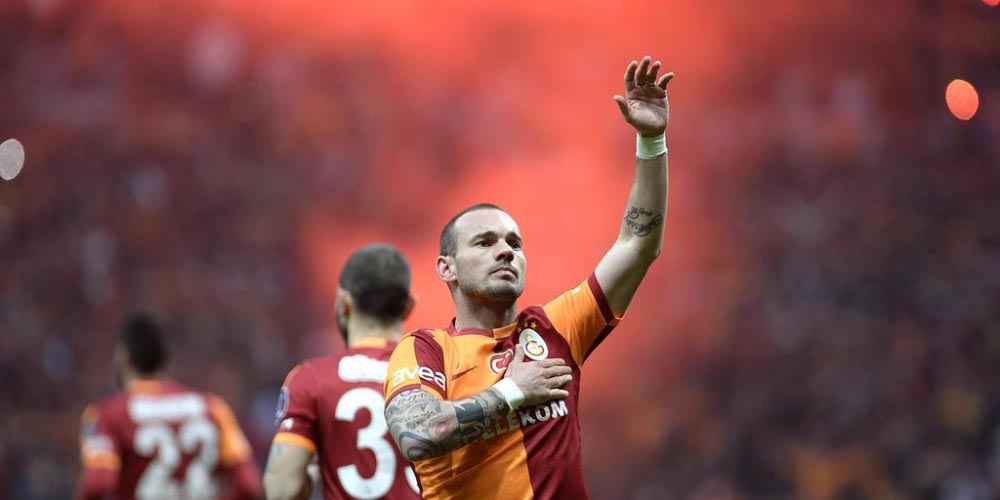 Galacticos sold him to Inter for almost half the price, for EUR 15 million in August 2009. Wesley Sneijder was a key figure in Internazionale's midfield. The Dutch crack played 41 games overall during the season, assisting 16 times. The midfielder won the treble with the Italian side. Inter Milan succeeded in the Italian Cup, in Serie A as well as in the Champions League. In addition, Sneijder lead the national team to World Cup final only to lose against Spain. Environmental change did amazing things for his career.